Accounts Payable Accountant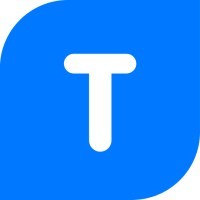 Templafy
Accounting & Finance, Sales & Business Development
New York, NY, USA
Posted on Wednesday, November 15, 2023
Accounts Payable Accountant
About us:
Templafy is the next gen document generation platform that automates all document creation across organizations. Our platform eliminates manual document work allowing companies to drive governance, efficiency and ultimately business results. Templafy supports millions of users and enables over 800 enterprise customers such as KPMG, IKEA, BDO and more.
Founded in Copenhagen, Denmark, in 2014, Templafy's success is built by our 60+ employee nationalities found at offices around the world. We believe when people feel they belong, have a voice, and feel heard, they are happier and perform better, and that way, everyone wins. Our innovation, diversity, and unique product have raised over 200 million in funding from Insight Venture Partners, Seed Capital, Dawn Capital, Damgaard Company and Golub Capital.
About the role:
We are currently looking for a motivated AP Accountant with an established knowledge of account reconciliations, vendor and credit card payments, expense report processing, prepaid and fixed asset accounting, and other related responsibilities at a global company. You'll be a core part of our Finance team and will work in close collaboration with Legal & Procurement, FP&A, and cost center leaders throughout the Templafy offices, and our vendors to ensure data cleanliness, timely payments, and reporting and process efficiencies.
We are looking for an accountable individual who will take ownership of the AP function to take it to the next level. This position reports to the VP, Controller.
Responsibilities:
Daily reconciliation of bank accounts and cash monitoring by account, currency and country
Process vendor invoices through Scan & Capture in NetSuite, including vendor setup and coordinating weekly payment runs
Audit expense reports for appropriate coding and receipt support prior to posting
Administrate corporate credit card program by reconciling expenses to receipts, issuing virtual cards and maintaining approval flow
Coordinate vendor and internal communications in the payables inbox
Prepare and post month end accruals and journal entries as well as coding corrections
Monthly reconciliation of prepaids, fixed assets, intercompany accounts, tax (VAT), etc.
Serve as System Administrator for expense report (Expensify), credit cards (PayEm), and travel (Navan), including the integrations with NetSuite
Monitor cash balances in the banks to ensure coverage by entity currency, process intercompany transfers and conversions as needed, and assist with cash forecasting
Review monthly expense reporting for anomalies against prior periods and budget
Ensure compliance with applicable tax and other regulatory requirements
Drive system implementations and optimizations as well as process improvements
Support team members in special initiatives such as audits, roll-outs, etc.
Requirements:
Bachelor's degree in Accounting or business field or 3+ years' experience in accounting, payables, expense report processing and similar areas
Familiar with EMEA (e.g. VAT, GST) and US (e.g.1099 reporting) tax and other requirements
Preferred experience in Netsuite, JPM Access, Floqast, PayEm, Expensify, Navan
Proficient in Microsoft Office, including Excel pivots, lookups and other formulas
Accountable self-starter with focus on data completeness, accuracy and timeliness
Team player willing to jump in be a reliable partner for teammates
A solid desire to learn and provide improvements in a rapidly growing and innovative environment
Employee Benefits:
Employee equity program
Comprehensive health insurance
Parental leave
Commuter Benefits
Unlimited time off
401K
Employee Assistance Program
Company discount program
We interact freely across teams and are dedicated to building a strong company culture with an emphasis on career development and plenty of social events.
Compensation:
Base Salary: $90,000- $105,000 USD. Exact compensation may vary based on skills, experience, and location.