Demand Generation Manager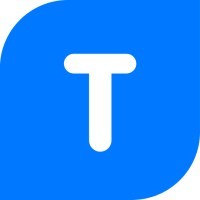 Templafy
Sales & Business Development
Copenhagen, Denmark
Posted on Thursday, September 14, 2023
About us
Templafy is the next gen document generation platform that automates all document creation across organizations. Our platform eliminates manual document work allowing companies to drive governance, efficiency and ultimately business results. Templafy supports millions of users and enables over 800 enterprise customers such as KPMG, IKEA, BDO and more.
Founded in Copenhagen, Denmark, in 2014, Templafy's success is built by our 60+ employee nationalities found at offices around the world. We believe when people feel they belong, have a voice, and feel heard, they are happier and perform better, and that way, everyone wins. Our innovation, diversity, and unique product have raised over 200 million in funding from Insight Venture Partners, Seed Capital, Dawn Capital, Damgaard Company and Golub Capital.
What we're looking for:
We are seeking an experienced and strategic-minded Demand Generation Manager to join our innovative marketing team at Templafy. As a Demand Generation Manager, you will play a crucial role in accelerating the growth and success of our B2B SaaS business through end-to-end ownership of integrated campaigns and demand generation initiatives. You will collaborate closely with cross-functional teams to create impactful campaigns, optimize the marketing funnel, and contribute to the overall business growth. Initiatives will be implemented through a variety of channels including email, content syndication, social media, advertising, virtual events, and in-person experiences/events. This role requires an enthusiasm for not only telling meaningful stories through data but effectively demonstrating thought leadership and supporting others to inform their work based on data insights
Responsibilities:
1. Integrated Campaign Ownership:
Take full end-to-end ownership of integrated campaigns and demand-generation initiatives across the entire marketing funnel.
Develop comprehensive campaign strategies that align with business goals and target audience needs.
Collaborate with sales, creative, category owners, product marketing, and external agencies to ensure seamless campaign execution.
2. Campaign Planning and Coordination:
Create and design a quarterly campaign plan that encompasses diverse channels and tactics to reach and engage the target audience effectively.
Coordinate with internal stakeholders to ensure alignment of messaging, positioning, and campaign goals.
Work closely with the creative team to develop campaign deliverables including landing pages, forms, and workflows.
Collaborate with marketing operations to implement and manage automated programs that support demand-generation initiatives.
Ensure seamless integration of campaigns with marketing automation platforms and CRM systems.
3. Tracking, Reporting, and Iterative Improvement:
Establish robust tracking mechanisms to monitor campaign performance and effectiveness.
Provide regular reports and insights to leadership, highlighting key performance metrics and actionable recommendations.
Continuously iterate on campaign strategies based on data-focused insights to enhance performance and create optimal results.
4. Budget Management:
Develop and manage budgets for marketing campaigns and initiatives, focusing on cost-effective allocation and maximizing impact.
Monitor campaign expenses, optimize spending, and provide timely updates to the marketing leadership.
5. Continuous Improvement and Innovation:
Facilitate continuous improvement by testing new strategies, technologies, and tactics to optimize demand generation efforts.
Stay up-to-date with industry trends and emerging marketing technologies to ensure innovation within the demand generation function.
Qualifications:
Bachelor's Degree in Marketing or a related field
4 + years of Marketing in a B2B environment
Experience developing demand generation strategies and campaigns in B2B
Great project management skills with the ability to lead cross-functional teams and manage multiple campaigns simultaneously.
Excellent analytical skills with the ability to translate data into actionable insights.
Experience working with marketing automation platforms (HubSpot is an advantage)
Experience working with CRM platforms (SalesForce is an advantage)
Demonstrated hands-on project management skills and proven ability to deliver results
Budget management experience, focusing on cost-effective strategies and optimizing ROI
Quality verbal and written communication skills with a native proficiency in English
An innovative approach to problem identification and resolution
Benefits:
Employee equity program
Private health insurance
Company lunch contribution
Language (Danish) courses
Phone and broadband covered by company
Centrally located office – easy access to public transportation
Company events and team activities
Flexible work environment
Joining our team means being an important contributor to the growth journey of a leading B2B SaaS company. If you are a proactive and strategic marketer with an enthusiasm for increasing demand generation, we invite you to apply and assist us in shaping the future of our business.
Templafy is a workplace of belongingness. To us this means that you have a voice, you dare to speak up, and your voice is heard. We focus on offering an environment that allows all employees to feel that they belong regardless of race, color, ancestry, religion, gender, gender identity, genetic information, parental or pregnancy status, national origin, sexual orientation, age, citizenship, marital status, disability, or other status.