Account Development Representative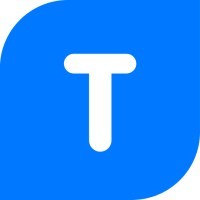 Templafy
Sales & Business Development
Copenhagen, Denmark
Posted on Tuesday, September 12, 2023
Templafy is pioneering the content enablement category and defining the future of work by helping companies worldwide accelerate the business performance of content. Our platform allows companies to align workforces and effortlessly govern content while supporting teams and employees as they create on-brand, high-performing business content – like documents, presentations, and emails, faster. Templafy supports over 2.8M users and enables over 600 enterprise customers such as KPMG, IKEA, and BDO.
Founded in Copenhagen, Denmark, in 2014, Templafy's success is built by our 60+ employee nationalities found at offices in New York, Copenhagen, London, Berlin, Eindhoven, and Sydney. We believe when people feel they belong, have a voice, and feel heard, they are happier and perform better, and that way, everyone wins. Our innovation, diversity, and unique product have raised over $125 million in funding from Insight Venture Partners, Dawn Capital, and Blue Cloud Ventures. The future of work relies on content enabled by Templafy.
About the role
The Account Development team is propelling Templafy's customer expansion process by building new relationships and developing existing ones within our highest value enterprise clients to educate them on our most complex use cases and generate new revenue.
As a member of the Account Development team, you will be working directly with our most tenured salespeople in the Global Accounts and Key Account Management teams, supporting them with account research and planning, product demonstrations, and tailored go-to-market strategies for existing customers. You will be establishing the first contact in unexplored regions and departments to expand the Templafy business and bring the necessary urgency to support our expansion targets.
What we're looking for
We're looking for seasoned business developers that can leverage their expertise, and continuous learning and development, to immediately impact Templafy's relationship with our highest value enterprise customers. You are someone who can break down complex, global organizations, and understand their business and what motivates them. You are someone who can strategically determine what the next best use case is for a given customer, and tactically deploy the outreach and messaging necessary to effectively communicate the value proposition of that particular use case. You are someone who can leverage internal stakeholders and relationships that will support you in achieving your goals and targets.
We are a trust first team; you are empowered to have a seat at the table and will have the freedom to decide your schedule, workflows, and strategies according to what you believe works best for you and the team. In return, we expect moxie, seeing failures as growth opportunities, an open mind and desire to learn, and the need to seek for individual success.
Responsibilities
Research relevant stakeholders and reach out via calls, emails, LinkedIn and other platforms to create and own your pipeline of upsell opportunities
Research complex organizations and existing account relationship with first-party data via Salesforce, PowerBI, and internal stakeholder management, and third-party data like Zoominfo to understand business relationship with Templafy and devise a go-to-market expansion strategy.
Book and conduct discovery calls and product demonstrations that you or the Account Management team can drive.
Bring about urgency in opportunities generated by booking and conducting follow-up meetings with relevant stakeholders.
Stay up-to-date with Templafy product offering
Requirements
1+ years of customer-facing experience, e.g. from SaaS
Basic understanding of various sales tools including Salesforce, LinkedIn, Salesloft, etc.
Full professional proficiency in English, additional languages are also valuable (German, Dutch, or Danish)
Professional, highly detailed, and organized
Skilled at problem-solving and finding new ways to create value
Consultative mindset/relationship managing skills
A "can-do" attitude that is not intimidated by a series of "No's"
Willingness to learn and grow with the company
Templafy is a workplace of belongingness. To us this means that you have a voice, you dare to speak up, and your voice is heard. We focus on offering an environment that allows all employees to feel that they belong regardless of race, color, ancestry, religion, gender, gender identity, genetic information, parental or pregnancy status, national origin, sexual orientation, age, citizenship, marital status, disability, or other status.