Procurement Analyst (CPH)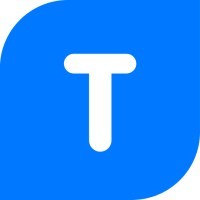 Templafy
IT, Operations
Copenhagen, Denmark
Posted on Friday, August 11, 2023
About us:
Templafy is the next gen document generation platform that automates all document creation across organizations. Our platform eliminates manual document work allowing companies to drive governance, efficiency and ultimately business results. Templafy supports millions of users and enables over 800 enterprise customers such as KPMG, IKEA, BDO and more.
Founded in Copenhagen, Denmark, in 2014, Templafy's success is built by our 60+ employee nationalities found at offices around the world. We believe when people feel they belong, have a voice, and feel heard, they are happier and perform better, and that way, everyone wins. Our innovation, diversity, and unique product have raised over 200 million in funding from Insight Venture Partners, Seed Capital, Dawn Capital, Damgaard Company and Golub Capital.
What we're looking for: Templafy is seeking a highly skilled Procurement Analyst to join our dynamic team and play a critical role in supporting our high-growth stage company. As a Procurement Analyst, you will report to the General Counsel and collaborate closely with FP&A, Accounting, department heads, and individual teams to optimize our procurement processes and drive efficiency in our sourcing and supplier management.
The ideal candidate will have a solid background in procurement and sourcing, with a keen eye for detail and the ability to think strategically. You should be adept at analyzing data, identifying cost-saving opportunities, and implementing best practices to enhance our procurement operations. This is an exceptional opportunity to be a vital member of our team, take on diverse responsibilities, and contribute significantly to the company's continued success and expansion.
Responsibilities:
Conduct procurement activities, including sourcing, bidding, and supplier selection, to acquire goods and services for the organization.

Develop and implement procurement strategies to optimize cost, quality, and delivery timelines.

Negotiate contracts directly with suppliers and vendors to ensure favorable pricing, terms and conditions for the organization.

Monitor software utilization, contract performance and compliance, resolving any issues that may arise during the procurement process.

Analyze market trends and perform supplier assessments to identify potential risks and opportunities for improvement.

Collaborate with cross-functional teams to understand their procurement needs and provide guidance on procurement best practices.

Partner with Accounting and FP&A teams to analyze actual versus budget spend and ensure a seamless handoff from the Procurement to Vendor stage.

Stay up-to-date with industry regulations, procurement trends, and best practices to enhance the procurement process.
Requirements:
Bachelor´s degree in Business, Finance, Law, Supply Chain Management, or a related field.

3+ years of experience in procurement, sourcing, or supply chain management.

Familiarity with procurement services platforms such as Vendr, Tropic, or Adaptiv, and the ability to leverage their features effectively.

Proficiency in NetSuite to quality control supplier data, and financial transactions.

Knowledge of supplier compliance tools such as OneTrust to ensure adherence to regulatory requirements and company policies.

Familiarity with cost-tracking solutions like G2 Track, LeanIX, or similar software to monitor and optimize procurement expenses.

Proven experience of optimizing procurement processes and achieving cost savings.

Good negotiation, communication, and relationship management skills.

Analytical mindset with the ability to interpret data and make data-driven procurement decisions.

Knowledge of procurement best practices and industry trends.

Ability to work independently and collaborate effectively with cross-functional teams.
What else to know: The position is a great opportunity to join, influence, and impact a company in rapid growth with rising organizational and development opportunities. You will become a key part of the team, and your work will have a direct influence on the revenue growth of the company.
We interact freely across teams and are committed to building a positive company culture with an emphasis on career development and plenty of social events.
Employee Benefits:
Employee equity program
Private health insurance
Company lunch contribution
Phone and broadband covered by the company
Centrally located office – easy access to public transportation
Company events and team activities
Flexible work environment
Templafy is a workplace of belongingness. To us this means that you have a voice, you dare to speak up, and your voice is heard. We focus on offering an environment that allows all employees to feel that they belong regardless of race, color, ancestry, religion, gender, gender identity, genetic information, parental or pregnancy status, national origin, sexual orientation, age, citizenship, marital status, disability, or other status.