Head of Strategy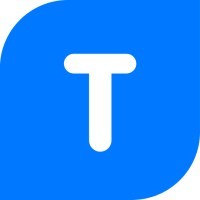 Templafy
Copenhagen, Denmark
Posted on Friday, May 26, 2023
About us:
Templafy is the next gen document generation platform that automates all document creation across organizations. Our platform eliminates manual document work allowing companies to drive governance, efficiency and ultimately business results. Templafy supports millions of users and enables over 800 enterprise customers such as KPMG, IKEA, BDO and more.
Founded in Copenhagen, Denmark, in 2014, Templafy's success is built by our 60+ employee nationalities found at offices around the world. We believe when people feel they belong, have a voice, and feel heard, they are happier and perform better, and that way, everyone wins. Our innovation, diversity, and unique product have raised over 200 million in funding from Insight Venture Partners, Seed Capital, Dawn Capital, Damgaard Company and Golub Capital.
About the Position:
To support our continued growth, we are looking for a Head of Strategy to join our small Strategy and M&A team led by the Chief Strategy Officer. If you are a problem-solver and thrive in a diverse environment, we would like to hear from you!
The position is based in Copenhagen, Denmark.
Responsibilities:
Overall Business Strategy:
Facilitating the annual/bi-annual strategy review process including the development of material to board and management.
Monitoring the execution and impact of the strategic plan.
Communicating and implementing Templafy's strategy internally and externally so that all employees, partners, suppliers, and contractors understand the company-wide strategic plan and how it carries out the company's overall goals.
Identify and convey strategic risks.
Strategic Projects:
Collaborate with cross-functional teams to ensure alignment and effective execution of strategic initiatives.
Identify and evaluate potential strategic projects that align with the company's strategic objectives.
Act as an internal consultant leading or participating in the most important strategic business development projects in Templafy: E.g., examples of a partner strategy/content strategy.
Prepare general analyses, decision material and recommendations to Templafy management and the Board of Directors as needed based on own initiative or as requested by the board or the CEO.
M&A:
Maintain M&A roadmap and screening criteria in close co-operation with other relevant areas of the company (such as Product Management, Partnerships, Commercial Management, etc).
Develop and maintain relationships with key stakeholders, including investors, bankers, legal advisors, and potential acquisition targets.
Handling M&A projects and conducting several parts of these i.e. screening, pre- LOI analysis, assessment of strategic rationale, synergy identification, valuation (modelling), negotiating, development of decision material and conducting/coordinating due diligence processes.
Contributing to post-merger integration activities including both overall project management and directing some of the specific work streams.
Requirements:
Degree within Commercial areas/Finance is required.
3-5+ years' experience in Management Consulting, Inhouse Consulting or similar role with a startup/scaleup.
A carrying out attitude with focus on running projects to the end and monitor afterwards.
Proven experience of working with tight deadlines and being able to prioritize multiple tasks.
Professional team player with ability to work with remote teams cross functionally.
Highly organized, structured & process oriented.
Software or SaaS experience would be an asset.
Positive, can-do attitude, problem solver, inspiring and motivated.
A quick learner who enjoys overcoming issues and resolving these.
Flexibility to pivot focus as new tasks arise.
What else to know This position is a fantastic opportunity to join, influence and impact a company in rapid growth with rising organizational and development opportunities. We offer a progressive and fun working environment that can be expected with a scale-up in the center of Copenhagen.
Templafy is a workplace of belongingness. To us this means that you have a voice, you dare to speak up, and your voice is heard. We focus on offering an environment that allows all employees to feel that they belong regardless of race, color, ancestry, religion, gender, gender identity, genetic information, parental or pregnancy status, national origin, sexual orientation, age, citizenship, marital status, disability, or other status.