📸Scan Artist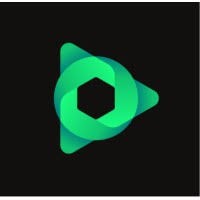 Omi
Posted on Friday, August 18, 2023
Mission
As reality becomes augmented, mixed and virtual, a whole new dimension opens up to us. Omi's mission is to explore it to create the most powerful 3D marketing technologies in the world, real and virtual, and bring it to the best marketers.
Product
Omi is a software that makes it seamless for brands to turn their products into photorealistic 3D, insert them into 3D-powered templates and generate product visuals and AR, with no technical skills, in minutes and for a few euros.
Team
Our human-sized team is composed, advised and funded by experts who have worked at Facebook, Instagram, Shutterstock, Zenly, Deezer, Cajoo, Payfit, Believe or Snapchat. Omi was cofounded by
Hugo Borensztein
and
Paul Borensztein
in 2019.
Latest Updates
Total fundraising of 8+ million euros;Reached 200+ brands Launched business partnerships with Meta and Shopify;
Assurer les prises de vues des différents objets à scanner sur nos machines dédiées;
Opérer le logiciel de scanning Omi en assistant notre expert technique interne;
Travailler avec l'équipe 3D pour concevoir un planning éditorial des collections d'objets à scanner;
Assurer le bon respect de la nomenclature et des différents systèmes de classification des scans 3D et des fichiers afférents;
Concevoir le système de réception et de renvoi des colis des clients et en assurer la maintenance;
Optimiser les scanning des produits afin d'obtenir le meilleur résultat
Travailler avec l'équipe technique pour automatiser les tâches
Expérience dans la manutention
Profil extrêmement rigoureux nécessaire
Affinité avec les sujets créatifs ou 3D est un bonus
Maitrise de l'anglais est un bonus
Poste en présentiel sur Paris
Une équipe jeune et dynamique