People Business Partner - EMEA Product & Engineering (f/m/d)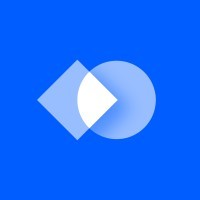 LeanIX
Product, People & HR
Germany
Posted on Wednesday, July 28, 2021
Creating the best possible employee experience is your ultimate goal. As People Business Partner, your role is both strategic and hands-on. This is an individual contributor role with not direct reports. You will be responsible for our EMEA Product & Engineering Department (around 150-180 people), meaning managing and supporting people programs and initiatives including employee relations, performance management, benefit programs, organizational development, career development, learning, and compliance with country and local employment law, regulations and guidelines. This position is also responsible for planning, directing and implementing people strategies and solutions to maximize employee and departmental performance, provide growth and development opportunities for employees, and protect the LeanIX's interests. Your good technical understanding helps to align with our Product and Engineering Teams.
People Business Partner - EMEA Product & Engineering (f/m/d)
Connected remote and based in Bonn region (DE)
WHAT IS WAITING FOR YOU?
Execute the strategic direction from our People team, including implementation of high-value added people processes that support business goals and objectives together with the people team
Identify and assess emerging people trends and advise on the potential impacts on the business
Mentor and lead the people leading manager in our EMEA Product & Engineering Department
Implement key performance management initiatives including: goal setting, mid-year and annual-review process, promotions, and talent review/succession planning program
Collaborate with all managers of our Product & Engineering Teams to resolve every day challenges and develop short and long term people strategies and solutions designed to increase departmental performance and efficiency aligned with LeanIX's core values
Develop and/or conduct training and presentations as needed
Lead change throughout LeanIX. Recommend and implement improved processes and procedures for People programs
Assist in the development of People policies in order to satisfy legal requirements, cost containments, and work environments consistent with LeanIX's core values.
Resolve complex Employee Relation issues and ensure proper and complete documentation - Employee Complaints / Conflict Resolution / Mediation / Investigations
WHAT ARE WE LOOKING FOR?
Typically 5 or more years of experience in a progressive Human Resources role in Software Company, preferred in a hyper growth environment
Bachelor's Degree in human resources, business administration, organizational development or relevant business experience in a similar role
Strong understanding of employment regulations
Experience handling multiple projects simultaneously, and working in a technical environment which requires flexibility, innovation, and superb customer service skills
Excellent written and verbal communication skills
Experience delivering effective presentations and training material to a variety of audiences
Coaching, influencing, facilitating, process development, analysis and problem-solving skills
Fluent in English and nice to have German too.
LeanIX, The Continuous Transformation Platform® that efficiently organizes, plans and manages IT landscapes, supporting 1.000+ customers with our 3 solutions Enterprise Architecture Management, SaaS Management Platform and Value Stream Management.
LeanIX is not just a product, in fact it's a great place to work. Colleagues (500+) from dozens of countries jointly make our vision reality. We believe in transparent communication, personal development, diverse workforce, innovation by creating ideas that prove useful and that our world-class team deserves the best software stack money can buy.
At LeanIX we have a Connected Remote Work Mode which means you work remotely from your home office and from one of our offices. LeanIX teams and team members decide together on the work mode which suits them best. Next to that we have great benefits for you, CHECK OUT HERE WHAT IS IN FOR YOU! (https://www.leanix.net/en/company/career)
LeanIX is committed to being an equal opportunity employer. Diversity is vital to driving the growth and success of our company. If you need an equitable interview process alternative, please let our team know at people@leanix.net. You will be treated with the utmost respect and confidentiality.
All applicants will receive consideration for employment based on experience, qualifications, and competencies. LeanIX will not discriminate based on race, color, religion, belief, political affiliation, union membership, age, sex, pregnancy, sexual orientation, gender identity, national or ethnic origin, genetic information, creed, citizenship, disability, protected veteran or marital status, or any other status protected by applicable laws or regulations.