Senior Fullstack Engineer - Node.js & Angular (f/m/d)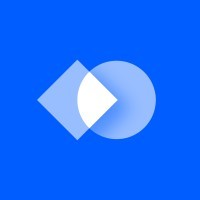 LeanIX
Software Engineering
Munich, Germany · Amsterdam, Netherlands
Posted on Saturday, November 18, 2023
Join us at LeanIX as a Senior Fullstack Engineer and become an integral part of our cross-functional Engineering teams, known for developing scalable and secure microservices and APIs across various product domains. As a key member of our team, you will not only contribute individually but also support your team with a customer-centric approach and a drive to own both product capabilities and technical components across the front- and backend.
In Team Pixel, we're on an exciting mission to enhance the developer experience for reports in the Technology Transformation Suite. Our commitment is to create a seamless, intuitive, and efficient development environment that empowers our customers to achieve their data representation goals. We also actively contribute to open source projects.
Why LeanIX?
Empowering Work Environment: We've invested heavily in creating an environment that fosters growth and provides open access to leadership, transparent communication, and opportunities for personal development.
Complex Engineering Challenges: We're tackling hard engineering problems at a large scale, requiring creativity and strong engineering expertise.
Empowered Product Teams: You're not just executing a roadmap; you're solving real problems. We value and reward outcomes, not just output.
Ownership and Autonomy: We build it, we run it! We ensure our customers can rely on our features. This means we value resilience, automation, and proactive problem-solving.
Continuous Improvement: We prioritize ongoing learning, collaboration, and sharing knowledge. We strive to continuously improve our products by validating and measuring user interactions.
Work-Life Balance: We believe a well-rested and well-rounded individual makes the best engineer. We support remote or on-site work and offer flexible working hours to adapt your job to your life.
What You'll Do
Implement scalable & secure microservices on the backend in Node.js
Contribute to the open-source projects in the LeanIX Reporting community
Implement user interfaces based on micro frontends with Angular
Continuously improve our micro frontend architecture, CI/CD pipelines, and codebases
Take ownership and drive topics that align with your passion and our product vision
Collaborate with passionate colleagues eager to share knowledge and learn from you
Our Tech Stack
Micro frontends with Angular (TypeScript, NgRx, Jest, Nx)
Microservices with Node.js (TypeScript, Jest)
Docker, Kubernetes & Azure Cloud
API technologies such as GraphQL and REST
Modern CI/CD toolchains, e.g., Github Actions, Terraform
Monitoring & Alerting, e.g., Instana, Azure Log Analytics, Grafana
Product Usage Tracking, e.g., Amplitude
Who We're Looking For
We seek an engineer who is customer-oriented and enjoys:
Customer oriented mindset.
Solving problems and delivering customer value.
Shipping code daily.
Provides helpful feedback through code reviews.
Writing effective tests.
Taking ownership and driving topics.
Building reusable user interfaces & scalable backends.
Additional Requirements:
4+ years of relevant work experience.
Proficiency with Angular (or similar frameworks with a willingness to learn Angular during onboarding).
Experience with building and running scalable backend services in Node.js.
Ability to work in Java and/or Kotlin is a plus.
Experience with modern tools and practices.
Open communication style.
LeanIX, The Continuous Transformation Platform® that efficiently organizes, plans and manages IT landscapes, supporting 1.000+ customers with our 3 solutions Enterprise Architecture Management, SaaS Management Platform and Value Stream Management.
LeanIX is not just a product, in fact it's a great place to work. Colleagues (500+) from dozens of countries jointly make our vision reality. We believe in transparent communication, personal development, diverse workforce, innovation by creating ideas that prove useful and that our world-class team deserves the best software stack money can buy.
At LeanIX we have a Connected Remote Work Mode which means you work remotely from your home office and from one of our offices. LeanIX teams and team members decide together on the work mode which suits them best. Next to that we have great benefits for you, CHECK OUT HERE WHAT IS IN FOR YOU! (https://www.leanix.net/en/company/career)
LeanIX is committed to being an equal opportunity employer. Diversity is vital to driving the growth and success of our company. If you need an equitable interview process alternative, please let our team know at jobs@leanix.net. You will be treated with the utmost respect and confidentiality.
All applicants will receive consideration for employment based on experience, qualifications, and competencies. LeanIX will not discriminate based on race, color, religion, belief, political affiliation, union membership, age, sex, pregnancy, sexual orientation, gender identity, national or ethnic origin, genetic information, creed, citizenship, disability, protected veteran or marital status, or any other status protected by applicable laws or regulations.