Senior Fullstack Engineer (f/m/d) - Node.js & Angular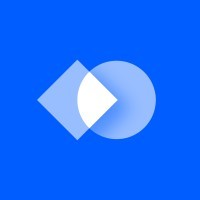 LeanIX
Software Engineering
Bonn, Germany
Posted on Saturday, November 18, 2023
Our cross-functional Engineering teams develop scalable and secure microservices and APIs for the different domains of our product. As Senior Fullstack Engineer you are not only an individual contributor but support your team with a strong customer-centric mindset and a drive to take on ownership of product capabilities and technical components in front- and backend. Two-week iterations based on Scrum help our teams to self-organize their tasks and continuously improve the way they work to deliver value through our products for our customers.
Kindly note: this is a hybrid position with a variable mix of remote and office work (office >= 20% per month) based in Bonn, Germany.
WHY SHOULD YOU CARE? Well, there are multiple reasons:
We have invested a lot in a working environment that allows everyone to thrive. We believe in open access to leadership, transparent communication, personal development and that our world-class team deserves the best software stack money can buy.
We're solving hard engineering challenges at a large scale which requires creativity and very strong engineering knowledge.
We have a culture of empowered product teams, which means you're not just executing a roadmap that someone hands to you, but you actually get problems to solve. And from that, we value and reward outcomes not just output.
We build it, we run it! We are not just building and delivering features, but we also make sure our customers can rely on them. This means we value resilience, a high degree of automation and staying ahead of our customers whenever something goes wrong.
We prioritize continuous improvement, collaboration, and sharing knowledge. As a product team, we also want to continuously improve our products by validating and measuring how users are using them.
We value work-life balance, support working remotely or on-site, and we believe a well-rested and well-rounded person with interests outside of their job is the best engineer. We offer flexible working hours, so you can adapt your job to your life.
WHAT IS WAITING FOR YOU?
Implementation of scalable & secure microservices on the backend in Node.js
Implementation of user interfaces based on micro frontends with Angular
Continuous improvement of our micro frontend architecture, CI/CD pipelines, and codebases
Taking over ownership and driving topics that you are passionate about and that contribute to our product vision
Passionate colleagues who are looking forward to sharing knowledge (see our blog!) and learning from you
Shape the way we work. Do you know a technology that will improve our daily work or our product? Bring it on! Active participation is the name of the game.
WHAT IS OUR STACK?
Micro frontends with Angular (TypeScript, NgRx, Jest, Nx) - Learn more about our micro frontends in this interview
Microservices with Node.js (TypeScript, Jest)
Docker, Kubernetes & Azure Cloud
API technologies such as GraphQL and REST
Modern CI/CD toolchains, e.g., GitHub Actions, Terraform
Monitoring & Alerting, e.g. Instana, Azure Log Analytics, Grafana
Product Usage Tracking, e.g. Amplitude
WHO ARE WE LOOKING FOR?
We are looking for someone who likes to:
Solve problems and deliver customer value
Ship code daily
Take ownership and drive topics
Build state-of-the-art & high-quality user interfaces & scalable backends
Work in a product and customer-focused team
Additionally:
4+ years of working experience
Working proficiently with Angular (or similar frameworks with the willingness to learn Angular as part of the onboarding)
Experience with building and running a scalable backend service in Node.js
Additional Frameworks like React or Svelte are a plus
Working experience with modern tools and practices
Open communication style
LeanIX, The Continuous Transformation Platform® that efficiently organizes, plans and manages IT landscapes, supporting 1.000+ customers with our 3 solutions Enterprise Architecture Management, SaaS Management Platform and Value Stream Management.
LeanIX is not just a product, in fact it's a great place to work. Colleagues (500+) from dozens of countries jointly make our vision reality. We believe in transparent communication, personal development, diverse workforce, innovation by creating ideas that prove useful and that our world-class team deserves the best software stack money can buy.
At LeanIX we have a Connected Remote Work Mode which means you work remotely from your home office and from one of our offices. LeanIX teams and team members decide together on the work mode which suits them best. Next to that we have great benefits for you, CHECK OUT HERE WHAT IS IN FOR YOU! (https://www.leanix.net/en/company/career)
LeanIX is committed to being an equal opportunity employer. Diversity is vital to driving the growth and success of our company. If you need an equitable interview process alternative, please let our team know at jobs@leanix.net. You will be treated with the utmost respect and confidentiality.
All applicants will receive consideration for employment based on experience, qualifications, and competencies. LeanIX will not discriminate based on race, color, religion, belief, political affiliation, union membership, age, sex, pregnancy, sexual orientation, gender identity, national or ethnic origin, genetic information, creed, citizenship, disability, protected veteran or marital status, or any other status protected by applicable laws or regulations.