Enterprise Account Executive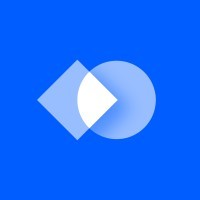 LeanIX
Sales & Business Development
Boston, MA, USA
Posted on Wednesday, November 15, 2023
The Enterprise Account Executive role at LeanIX is an integral part of our team, creating the relationship between LeanIX and the company's customers.
Enterprise Account Executives will present use cases and convey the value proposition as well as the product philosophy of LeanIX's Enterprise Architecture suite and are responsible for ensuring that sales qualified leads are supported in their decision-making process. This role is responsible for the entire sales process, through contract closing. Our customers are industry neutral and international, providing Sales Executives with a broad field of activity for further development. The ideal candidate for this role is open minded, takes initiative, expresses authenticity and has a strong interest and background in software and technology sales.

Enterprise Account Executive (f/m/d)
Connect remote and based Massachusetts region (US)
What is waiting for you?
Support your team's success as you generate new sales opportunities in the assigned territory and win business by quickly identifying challenges that prospective customers face and discover solutions for their business
Consistently close new business with Fortune 1000 companies by creating and nurturing relationships with key internal stakeholders, with the goal of routinely meeting or exceeding quota
Collaborate with LeanIX's global Marketing and Technology departments to evolve the company's sales strategy and how to feature product updates
Apply and maintain appropriate sales activity levels to ensure success with customers and distributors
Develop and implement a territory plan for reliably delivering quota and for expanding in the region
What are we looking for?
3-5 years of working experience in Mid-Market and/or Enterprise sales
Familiarity with DevOps methodologies
Passion for working in a collaborative, quickly growing environment where one is invited to and motivated to succeed
Ability to communicate professionally with stakeholders all levels of an organization
Specific Skills: MS Office Suite, CRM (Salesforce), MEDDIC
Excellent English language skills, other language skills are a plus
An individual who inspires trust and open communication
#BI-Hybrid
LeanIX, The Continuous Transformation Platform® that efficiently organizes, plans and manages IT landscapes, supporting 1.000+ customers with our 3 solutions Enterprise Architecture Management, SaaS Management Platform and Value Stream Management.
LeanIX is not just a product, in fact it's a great place to work. Colleagues (500+) from dozens of countries jointly make our vision reality. We believe in transparent communication, personal development, diverse workforce, innovation by creating ideas that prove useful and that our world-class team deserves the best software stack money can buy.
At LeanIX we have a Connected Remote Work Mode which means you work remotely from your home office and from one of our offices. LeanIX teams and team members decide together on the work mode which suits them best. Next to that we have great benefits for you, CHECK OUT HERE WHAT IS IN FOR YOU! (https://www.leanix.net/en/company/career)
LeanIX is committed to being an equal opportunity employer. Diversity is vital to driving the growth and success of our company. If you need an equitable interview process alternative, please let our team know at jobs@leanix.net. You will be treated with the utmost respect and confidentiality.
All applicants will receive consideration for employment based on experience, qualifications, and competencies. LeanIX will not discriminate based on race, color, religion, belief, political affiliation, union membership, age, sex, pregnancy, sexual orientation, gender identity, national or ethnic origin, genetic information, creed, citizenship, disability, protected veteran or marital status, or any other status protected by applicable laws or regulations.