Senior Customer Success Onboarding Manager EMEA (f/m/d)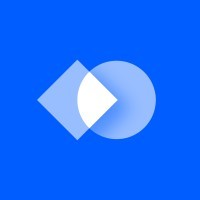 LeanIX
Customer Service, Sales & Business Development
London, UK · Munich, Germany · Paris, France · Amsterdam, Netherlands · London, UK · United Kingdom · Amsterdam, Netherlands · Paris, France · Munich, Germany · Germany · Netherlands · France · Berlin, Germany · Bonn, Germany
Posted on Wednesday, October 18, 2023
LeanIX aims to become the "Google Maps for Software"
LeanIX enables organizations to continuously transform. Our platform helps to efficiently organize, plan, and manage IT landscapes, supporting 1000+ customers with SaaS Management, Enterprise Architecture Management, and Value Stream Management.
We are looking for a Senior Customer Success Onboarding Manager to join our growing team. You will be responsible for ensuring the successful onboarding and adoption of LeanIX products and services. You will play a crucial role in building strong relationships with our valued customers, understanding their needs, and guiding them through a seamless onboarding process. Your primary goal is to facilitate customer success, drive product engagement, and foster long-term partnerships, while innovating new onboarding approaches to drive automatization and standardization.
Senior Customer Success Onboarding Manager EMEA (f/m/d)
Connected remote, based close to one of our offices in Germany (Bonn, Munich, Berlin), The Netherlands (Amsterdam), France (Paris), London (UK) or Slovenia (Ljubljana).
WHAT IS WAITING FOR YOU?
Customer Onboarding: Lead the onboarding process for new customers, ensuring a smooth and positive experience from contract signing to roll-out and initial usage.
Trusted Advisor: Conduct in-depth consultations with customers to understand their unique business requirements, goals, and challenges, tailoring the onboarding journey to meet their specific needs.
Innovate: Collaborate with Customer Success Engineering, Support, Professional Services, Sales, Marketing, and Product to drive onboarding standardization and automatization and reduce time-to-value (TTV).
Customer Adoption and Engagement: Proactively monitor and analyze customer product usage and adoption patterns, identifying potential areas for improvement or increased engagement, and implementing strategies to drive customer success.
Tooling: Work with state-of-the-art Customer Success tools (Gainsight, Salesforce) backed by a dedicated Customer Success Operations team.
Welcome to the team: Add your style to a global, diverse team at LeanIX, a fast-growing tech company and leader in the Enterprise Architecture category.
WHAT ARE WE LOOKING FOR?
4+ years of experience in in a customer-facing role in the B2B SaaS industry (or related business), preferably in the domain of Enterprise Architecture.
Exceptional project management skills with a track record of successfully managing multiple customer onboarding projects simultaneously.
Excellent communication and interpersonal skills, capable of building rapport with diverse customer groups.
Ability and experience to structure and prioritize your work and work of others.
1+ year working knowledge with Customer Success tools, e.g., Gainsight is a plus.
Fluent in English (German OR French is a plus).
LeanIX, The Continuous Transformation Platform® that efficiently organizes, plans and manages IT landscapes, supporting 1.000+ customers with our 3 solutions Enterprise Architecture Management, SaaS Management Platform and Value Stream Management.
LeanIX is not just a product, in fact it's a great place to work. Colleagues (500+) from dozens of countries jointly make our vision reality. We believe in transparent communication, personal development, diverse workforce, innovation by creating ideas that prove useful and that our world-class team deserves the best software stack money can buy.
At LeanIX we have a Connected Remote Work Mode which means you work remotely from your home office and from one of our offices. LeanIX teams and team members decide together on the work mode which suits them best. Next to that we have great benefits for you, CHECK OUT HERE WHAT IS IN FOR YOU! (https://www.leanix.net/en/company/career)
LeanIX is committed to being an equal opportunity employer. Diversity is vital to driving the growth and success of our company. If you need an equitable interview process alternative, please let our team know at jobs@leanix.net. You will be treated with the utmost respect and confidentiality.
All applicants will receive consideration for employment based on experience, qualifications, and competencies. LeanIX will not discriminate based on race, color, religion, belief, political affiliation, union membership, age, sex, pregnancy, sexual orientation, gender identity, national or ethnic origin, genetic information, creed, citizenship, disability, protected veteran or marital status, or any other status protected by applicable laws or regulations.