FP&A Analyst / Business Controller (f/m/d)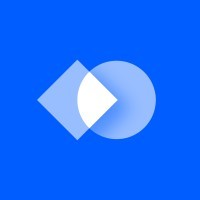 LeanIX
IT, Accounting & Finance
Germany
Posted on Monday, October 16, 2023
As FP&A Analyst / Business Controller you will play a vital role in providing financial transparency on actuals and guidance on forecasts and budgets: from analyzing our monthly and quarterly financials and preparing related KPIs, to working on our annual financial plan and quarterly forecasts. In doing so, you will work closely alongside your FP&A colleagues and Senior Director FP&A to enable financial decision making of our C-level and investor.
This is a finance and business-oriented role where you will be working both hands-on in financial topics as well as strategic with great exposure to various colleagues and leaders from all departments. You will gain a deep understanding, from a financial point of view, of our business model and how to financially steer in a high-growth environment. This offers a great opportunity for you to influence, develop and grow. The role reports to the Senior Director FP&A based in Bonn.
FP&A Analyst / Business Controller (f/m/d)
Connected remote and based in Bonn, Berlin or Munich, Germany
WHAT IS WAITING FOR YOU?
Run in-depth analyses of our monthly financial statements, both on group level and on entity level, and discuss outcomes with the accounting team as well as the Business.
Partner closely with the rest of the FP&A team and cross-departmental colleagues to prepare quarterly forecasts and annual plans.
Participate in projects to get our KPI reporting ready for the next phase of growth.
Become a sparring partner to internal and external stakeholders in regard to P&L, Balance Sheet and Cash Flow matters and perform ad-hoc analysis to support financial recommendations.
Challenge the status quo and get the freedom to directly impact how we set up structures and improve processes.
Work alongside a group of truly international, highly motivated colleagues that are fun to work with and that you can learn a lot from.
WHAT ARE WE LOOKING FOR?
Bachelor's or master's degree in finance, controlling, accounting or other relevant field and a few years working experience in a financial analyst, financial controller or related job.
Excellent financial and analytical skills, combined with a data driven approach.
Having worked with an audit firm, consultancy firm or in a (SaaS-) Start-up is a great plus.
We fail fast and learn faster – together. You are highly adaptive and able to operate comfortable in a fast-paced international scale-up environment where you live and act in a climate of change.
Ability to work independently and take full ownership of your own work as well as be a team player.
Excellent verbal and written English skills, German skills is a great plus
LeanIX, The Continuous Transformation Platform® that efficiently organizes, plans and manages IT landscapes, supporting 1.000+ customers with our 3 solutions Enterprise Architecture Management, SaaS Management Platform and Value Stream Management.
LeanIX is not just a product, in fact it's a great place to work. Colleagues (500+) from dozens of countries jointly make our vision reality. We believe in transparent communication, personal development, diverse workforce, innovation by creating ideas that prove useful and that our world-class team deserves the best software stack money can buy.
At LeanIX we have a Connected Remote Work Mode which means you work remotely from your home office and from one of our offices. LeanIX teams and team members decide together on the work mode which suits them best. Next to that we have great benefits for you, CHECK OUT HERE WHAT IS IN FOR YOU! (https://www.leanix.net/en/company/career)
LeanIX is committed to being an equal opportunity employer. Diversity is vital to driving the growth and success of our company. If you need an equitable interview process alternative, please let our team know at jobs@leanix.net. You will be treated with the utmost respect and confidentiality.
All applicants will receive consideration for employment based on experience, qualifications, and competencies. LeanIX will not discriminate based on race, color, religion, belief, political affiliation, union membership, age, sex, pregnancy, sexual orientation, gender identity, national or ethnic origin, genetic information, creed, citizenship, disability, protected veteran or marital status, or any other status protected by applicable laws or regulations.