Procurement Associate (f/md)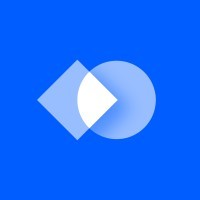 LeanIX
Operations
Amsterdam, Netherlands
Posted on Thursday, October 12, 2023
In less than 12 years, LeanIX has grown from a start-up to a truly global company, already recognized as a market leader in the Enterprise Architecture SaaS sector, and is poised to continue its expansion. To support our growth, we are looking for a Procurement Associate for our Procurement function, to be based in our Amsterdam (NL) office or in one of our German offices.
The Procurement Associate will be primarily involved in supporting the Procurement function and Procurement Lead in three aspects: managing SaaS renewals, contract and SMP management, and project support. SaaS renewals is plannable work, project support on the other hand is ad hoc in scope and duration. Your role herein is not just execution, but what you want to make of it. You will be in touch with suppliers, internal stakeholders, and internal business functions as Legal, Finance and Compliance. Much of your work is not done in isolation, but you are expected to reach out pro-actively and be visible. Occasional ambiguity comes with balancing swift execution with compliance, and balancing interests in a growing organization.
Procurement Associate (f/m/d)
Connected remote based in Amsterdam (NL) or Bonn (DE)
WHAT WILL YOU DO?
Shepherd the SaaS renewal deal cycle, push for improvements, savings, avoidance, reduce underusage, overpayment, or duplications.
Reach out to business owners and force adequate action by either you or the business owner - always ensure a renewal is negotiated.
Liaise between Procurement, and stake-holding departments to gather necessary approvals and signatures.
Depending on your experience, interest and knowledge assess and minimize business risks; ensure alignment to LeanIX standards and procedures.
Provide deal flow guidance and recommendations to business owners, applying creativity and out of the box thinking.
Host and manage the procurement inbox where all operational sourcing queries come in, answer and action swiftly, and facilitate towards satisfied internal customers.
Show interest in procurement, related topics, be driven to develop and stay on top of the work you do.
Keep complete and concise records in our databases.
Cooperate in the improvement of the procurement processes, policies, manuals, every new and constructive angle is appreciated.
WHAT IS WAITING FOR YOU?
A dynamic, fast paced and goal oriented environment.
The opportunity to work side by side with colleagues from more than 40 nationalities.
A hyper-growth international company already operating in four continents.
Growing service oriented indirect Procurement function.
Supporting tools include Docusign, Workday P2P, SMP, Atlassian, Box and Refinitiv.
OKR structured prioritization.
Competitive compensation and benefits.
Remote first set up; flexibility to work from everywhere within the country of employment.
WHAT ARE WE LOOKING FOR?
A procurement, operations or sales background in a services industry, e.g. finance, IT, consultancy, but we're open to alternatives.
Experience that can showcase competencies as balancing swift execution with compliance, prioritization, decision making, and independence.
Mindfulness about resources – eye on people, planet and profit.
Analytical and problem-solving skills.
Comfortable with ambiguity associated with a fast-moving business and international environment.
A start-up mentality; roll up your sleeves, think creatively, and get the job done.
Sufficiently fluency in English.
An intrinsic drive to develop your own competencies and the Procurement function.
LeanIX, The Continuous Transformation Platform® that efficiently organizes, plans and manages IT landscapes, supporting 1.000+ customers with our 3 solutions Enterprise Architecture Management, SaaS Management Platform and Value Stream Management.
LeanIX is not just a product, in fact it's a great place to work. Colleagues (500+) from dozens of countries jointly make our vision reality. We believe in transparent communication, personal development, diverse workforce, innovation by creating ideas that prove useful and that our world-class team deserves the best software stack money can buy.
At LeanIX we have a Connected Remote Work Mode which means you work remotely from your home office and from one of our offices. LeanIX teams and team members decide together on the work mode which suits them best. Next to that we have great benefits for you, CHECK OUT HERE WHAT IS IN FOR YOU! (https://www.leanix.net/en/company/career)
LeanIX is committed to being an equal opportunity employer. Diversity is vital to driving the growth and success of our company. If you need an equitable interview process alternative, please let our team know at jobs@leanix.net. You will be treated with the utmost respect and confidentiality.
All applicants will receive consideration for employment based on experience, qualifications, and competencies. LeanIX will not discriminate based on race, color, religion, belief, political affiliation, union membership, age, sex, pregnancy, sexual orientation, gender identity, national or ethnic origin, genetic information, creed, citizenship, disability, protected veteran or marital status, or any other status protected by applicable laws or regulations.