BI Analyst (f/m/d)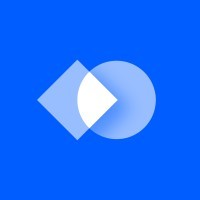 LeanIX
IT
Amsterdam, Netherlands
Posted on Friday, September 29, 2023
In less than 12 years, LeanIX has grown from a start-up to a truly global company, already recognized as a market leader in the Enterprise Architecture SaaS sector, and is poised to continue its expansion. To support our growth, we are looking for a Business Intelligence (BI) Developer for our global Finance team.
Business Intelligence (BI) Analyst (f/m/d)
Connected remote and based in the Netherlands or Germany

WHAT IS WAITING FOR YOU?
Join an experienced BI team and develop and maintain Business Intelligence solutions that meet our evolving business growth
Opportunity to innovate new self-serve reporting capabilities on key metrics by leveraging world-class business intelligence products
It excites you to facilitate ad hoc data-needs for strategic company initiatives
Learn from and have frequent high level of interaction with internal (senior) stakeholders to define requirements
Focus on reducing time spent on data mining or validating the integrity of the data by reviewing current solutions, identify issues, defining requirements and implementing the best possible analytical solutions
Develop or modify data models and ETL processes, and nsure appropriate documentation for all development and modification
A hyper-growth international company already operating in four continents
Competitive compensation and benefits and a remote first set up, with flexibility to work from everywhere within the country of employment
WHAT ARE WE LOOKING FOR?
University degree in Computer Science or equivalent experience
3+ years of experience designing and developing solutions with Power BI or Tableau
Hands-on experience with Cloud Data Warehouse (e.g Snowflake, Redshift etc.) and 3+ years of experience designing and developing solutions with Power BI or Tableau
Experience with SQL, ETL, managing data pipelines, data warehouse design and with pulling data from multiple source
Thrive in a dynamic environment, maintaining composure and a positive attitude
Strong communicator, and fluent (verbal and written) in English language, native German speaker is nice.
LeanIX, an SAP company, is a market leader for enterprise architecture management (EAM), driving the modernization of IT landscapes and continuous business transformation. Its software-as-a-service solutions empower organizations to create transparency, enabling them to visualize, assess and manage the transition towards their target IT architecture. By offering a data-driven and automated approach enhanced with AI, LeanIX helps organizations make sound decisions and collaborate more effectively. LeanIX serves over 1,000 companies globally across various industries, including more than 10% of the Fortune 500 and half of the German DAX 40. Headquartered in Bonn, and offices in Munich and Berlin (Germany), LeanIX also has a strong international presence with offices in Boston (USA), London (UK), Paris (France), Amsterdam (Netherlands), and Ljubljana (Slovenia). In November 2023, LeanIX became part of SAP. For more information, visit www.leanix.net.
LeanIX is not just a product, in fact it's a great place to work. Colleagues (600+) from dozens of countries jointly make our vision reality. We believe in transparent communication, personal development, diverse workforce, innovation by creating ideas that prove useful and that our world-class team deserves the best software stack money can buy.
At LeanIX we have a Connected Remote Work Mode which means you work remotely from your home office and from one of our offices. LeanIX teams and team members decide together on the work mode which suits them best. Next to that we have great benefits for you, CHECK OUT HERE WHAT IS IN FOR YOU! (https://www.leanix.net/en/company/career)
LeanIX is committed to being an equal opportunity employer. Diversity is vital to driving the growth and success of our company. If you need an equitable interview process alternative, please let our team know at jobs@leanix.net. You will be treated with the utmost respect and confidentiality.
All applicants will receive consideration for employment based on experience, qualifications, and competencies. LeanIX will not discriminate based on race, color, religion, belief, political affiliation, union membership, age, sex, pregnancy, sexual orientation, gender identity, national or ethnic origin, genetic information, creed, citizenship, disability, protected veteran or marital status, or any other status protected by applicable laws or regulations.