Senior HR Project Manager (f/m/d)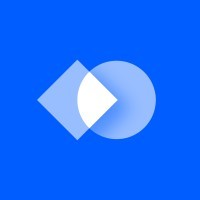 LeanIX
People & HR, Operations
Amsterdam, Netherlands
Posted on Wednesday, September 27, 2023
LeanIX, The Continuous Transformation Platform® that efficiently organizes, plans, and manages IT landscapes with our solutions focusing on Enterprise Architecture, Value Stream Management, and SaaS Management Platform.
LeanIX is not just the product, in fact we are a Great Place to Work. Colleagues from dozens of countries jointly make our vision reality. We believe in transparent communication, personal development, diverse workforce, and innovation by creating ideas that prove useful.
LeanIX is seeking a Senior HR Project Manager (f/m/d) who is inspired to join our integration journey with SAP, lead and support various HR projects and at the same time maintain and further enhance our key People processes and operations to absorb our growth ahead.
Senior HR Project Manager (f/m/d)
Located in/close to Amsterdam (NL) or Bonn, Berlin, Munich (DE)
You will be reporting to the Director People Operations and will closely cooperate with our People team colleagues, HRIS experts as well as cross-functional business teams at LeanIX and SAP. In that role, you will lead, coordinate and execute multiple HR projects to ensure a smooth transition for our global teams. With your experience as a HR allrounder you are eager to take over various tasks and roles in our People Operations team and help us to perform at our best level. You will be a perfect fit to our team, if you share our values being passionate, open-minded, empathic and eager to deliver an engaging employee experience.


WHAT IS WAITING FOR YOU?
Managing multiple HR projects in post-merger integration touching payroll, contracts, compensation & benefits, talent & performance, HRIS, reporting and many more.
Hands-on execution of tasks and activities whether planned or ad-hoc.
Ensuring compliance with reporting requirements, data alignment and information exchange.
Pro-actively communicating with stakeholders involved.
Supporting change management initiatives and the overall transformation journey.
Taking ownership for global People processes and initiatives such as but not limited to performance and talent management, organizational development.
Balancing roles and tasks in both areas: run the business and change the business in a high performance and fast-paced environment.


WHAT ARE WE LOOKING FOR?
University degree in Human Resources, Business Administration or a related field.
Project management certification and change management training is a plus.
Proven track record in managing multiple complex HR projects, preferably in post-merger integration with a consulting background.
Hands-on experience in HR Generalist roles of a global People department.
Sound understanding of HR processes, systems, and best practices as well as labor law.
Strong leadership, communication, and stakeholder management skills.
Excellent problem-solving and critical-thinking abilities and good portion of creativity.
Organizational talent with the ability to work independently, juggling many balls and working in structured and accurate manner.
Passion and ability to thrive in a fast paced, dynamic and multi-national tech environment
Excellent knowledge of English language, German is a plus


LeanIX, The Continuous Transformation Platform® that efficiently organizes, plans and manages IT landscapes, supporting 1.000+ customers with our 3 solutions Enterprise Architecture Management, SaaS Management Platform and Value Stream Management.
LeanIX is not just a product, in fact it's a great place to work. Colleagues (500+) from dozens of countries jointly make our vision reality. We believe in transparent communication, personal development, diverse workforce, innovation by creating ideas that prove useful and that our world-class team deserves the best software stack money can buy.
At LeanIX we have a Connected Remote Work Mode which means you work remotely from your home office and from one of our offices. LeanIX teams and team members decide together on the work mode which suits them best. Next to that we have great benefits for you, CHECK OUT HERE WHAT IS IN FOR YOU! (https://www.leanix.net/en/company/career)
LeanIX is committed to being an equal opportunity employer. Diversity is vital to driving the growth and success of our company. If you need an equitable interview process alternative, please let our team know at jobs@leanix.net. You will be treated with the utmost respect and confidentiality.
All applicants will receive consideration for employment based on experience, qualifications, and competencies. LeanIX will not discriminate based on race, color, religion, belief, political affiliation, union membership, age, sex, pregnancy, sexual orientation, gender identity, national or ethnic origin, genetic information, creed, citizenship, disability, protected veteran or marital status, or any other status protected by applicable laws or regulations.