Customer Success Manager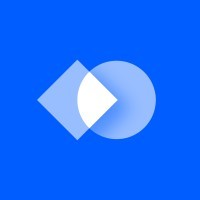 LeanIX
Administration
Posted on Wednesday, September 27, 2023
LeanIX is looking for a Customer Success Manager to join our growing team and guide customers through their journey with the company's suite of products. The Customer Success department is an integral team within LeanIX, ensuring that our customers are not only retained but are empowered to be successful.
The ideal candidate will have a passion for IT and be both customer-oriented and collaborative by nature. Customer Success Managers should have exceptional analytical, consulting and advisory skills to support our customers in the best way possible as they are the first point of contact for their customer accounts in all aspects. You will take on full responsibility for customer accounts in different lifecycle stages – from onboarding to renewal. Candidates should be willing and able to take on a wide range of daily responsibilities, from data-driven analysis and execution to change management projects.
This role will work closely with other teams not only within the Customer Success organization but also have the opportunity to collaborate with the global sales, marketing, and product development teams.
Customer Success Manager
Connected remote and based in Massachusetts region, US
WHAT IS WAITING FOR YOU?
Responsible for the retention of Enterprise accounts (B2B) by ensuring continuous communication and relentless support and guidance
Ensure a successful and robust onboarding experience for all new Enterprise customers
Develop and expand customer accounts by driving product usage and increasing user base in customer accounts
Execute consulting projects with your customers
Translate customer feedback into product requirements
WHAT ARE WE LOOKING FOR?
3+ years of experience in an internationally operating consulting company (B2B) for IT Management projects with direct customer interaction in IT organizations
Understanding of IT organizations, development of IT applications and IT operations for Enterprise companies
Experience in project management and project methods
1+ year working knowledge with Gainsight or Totango
Exceptional English language skills, especially technical vocabulary
#BI-Remote
LeanIX, The Continuous Transformation Platform® that efficiently organizes, plans and manages IT landscapes, supporting 1.000+ customers with our 3 solutions Enterprise Architecture Management, SaaS Management Platform and Value Stream Management.
LeanIX is not just a product, in fact it's a great place to work. Colleagues (500+) from dozens of countries jointly make our vision reality. We believe in transparent communication, personal development, diverse workforce, innovation by creating ideas that prove useful and that our world-class team deserves the best software stack money can buy.
At LeanIX we have a Connected Remote Work Mode which means you work remotely from your home office and from one of our offices. LeanIX teams and team members decide together on the work mode which suits them best. Next to that we have great benefits for you, CHECK OUT HERE WHAT IS IN FOR YOU! (https://www.leanix.net/en/company/career)
LeanIX is committed to being an equal opportunity employer. Diversity is vital to driving the growth and success of our company. If you need an equitable interview process alternative, please let our team know at jobs@leanix.net. You will be treated with the utmost respect and confidentiality.
All applicants will receive consideration for employment based on experience, qualifications, and competencies. LeanIX will not discriminate based on race, color, religion, belief, political affiliation, union membership, age, sex, pregnancy, sexual orientation, gender identity, national or ethnic origin, genetic information, creed, citizenship, disability, protected veteran or marital status, or any other status protected by applicable laws or regulations.