Senior Legal Counsel - Global DPO (f/m/d)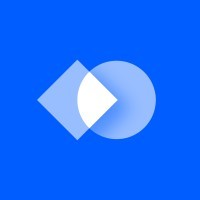 LeanIX
Legal
Amsterdam, Netherlands
Posted on Friday, September 1, 2023
In less than 10 years, LeanIX has grown from a start-up to a global company, already recognized as a market leader in the Enterprise Architecture SaaS sector. With offices in Germany, Netherlands, France, UK, Slovenia, US, we are poised to continue our expansion. To support our growth, we are looking for a Senior Legal Counsel – Global DPO for our team, to be based in our offices either in Bonn, Munich, Berlin or Amsterdam and reporting directly into the VP Legal.

This is a great role for an ambitious candidate that wants to prove he/she can grow and mature the privacy function of an emerging company. The Senior Legal Counsel – Global DPO will take the lead in all data protection issues worldwide, and will be tasked to bring LeanIX's privacy program to the next level. The successful candidate shall have – among other things – proven experience building a successful partnership and cooperation with the product, go-to-market and marketing organization, being able to balance the business requirements of a fast growing entity and the need of limiting and preventing risks and non compliances. The Senior Legal Counsel – Global DPO will work together with the VP Legal, the Head of Information Security and other department leads in building processes in line with all regulatory requirements.
Senior Legal Counsel – Global DPO (f/m/d)
based in Amsterdam (NL) or Bonn, Munich, Berlin (DE)
WHAT ARE WE LOOKING FOR?
State exam/Master degree in Law in a relevant European law system;
10+ years of post-graduation legal experience in the IT/ software sector, either in a law firm or in-house (experience in a multi-national company a plus), of which 3+ in a DPO position
working experience in transactions and contract law (a plus if relating to the IT/Software/SaaS sector)
proven experience building and implementing a privacy program
experience in developing a successful partnership with the product and marketing organizations
a start-up mentality; a willingness to roll up your sleeves, think creatively, prioritise effectively and get the job done
Independent and autonomous in making decisions and take the lead.
experience working in European (in particular Germany, Benelux, UK, France) and US markets
understanding of AI and Machine Learning privacy topics (or a willingness to acquire it)
fluency and working (drafting) experience in English; fluency in German is a plus.
WHAT IS WAITING FOR YOU?
a dynamic, fast paced and goal oriented environment
the opportunity to work side by side with colleagues from more than 40 nationalities
an hyper-growth company already operating in four continents
the possibility to bring a privacy program to the next level, working autonomously supported by an experienced legal team
competitive compensation and benefits
flexibility to work remotely, within the country of employment
WHAT WILL YOU DO?
Serve as DPO for the LeanIX group
Ensuring that LeanIX products and services comply with regulations applicable in the current LeanIX markets (Europe, North America, Australia) and those to come
Ensure soundness of LeanIX internal processes with applicable regulations
Maintaining and improving LeanIX ROPA
Executing DPIAs and DTIAs
Supporting management and operational teams in bringing their activities into compliance by carrying out impact assessment and providing appropriate training
Check that internal procedures are followed by the teams and that our partners comply with the applicable regulations
Serve as the contact point to data subjects and supervisory authorities
Where required, support the legal team in negotiations with customers and partners on privacy related topics
provide sound advice and guidance on legal issues to the business organisation
where necessary, support other compliance efforts of the company, for example in the field of anti bribery/anti corruption and sanctions control
LeanIX, The Continuous Transformation Platform® that efficiently organizes, plans and manages IT landscapes, supporting 1.000+ customers with our 3 solutions Enterprise Architecture Management, SaaS Management Platform and Value Stream Management.
LeanIX is not just a product, in fact it's a great place to work. Colleagues (500+) from dozens of countries jointly make our vision reality. We believe in transparent communication, personal development, diverse workforce, innovation by creating ideas that prove useful and that our world-class team deserves the best software stack money can buy.
At LeanIX we have a Connected Remote Work Mode which means you work remotely from your home office and from one of our offices. LeanIX teams and team members decide together on the work mode which suits them best. Next to that we have great benefits for you, CHECK OUT HERE WHAT IS IN FOR YOU! (https://www.leanix.net/en/company/career)
LeanIX is committed to being an equal opportunity employer. Diversity is vital to driving the growth and success of our company. If you need an equitable interview process alternative, please let our team know at people@leanix.net. You will be treated with the utmost respect and confidentiality.
All applicants will receive consideration for employment based on experience, qualifications, and competencies. LeanIX will not discriminate based on race, color, religion, belief, political affiliation, union membership, age, sex, pregnancy, sexual orientation, gender identity, national or ethnic origin, genetic information, creed, citizenship, disability, protected veteran or marital status, or any other status protected by applicable laws or regulations.