Order Management Associate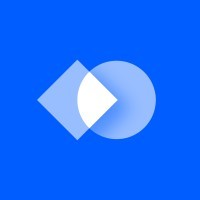 LeanIX
Operations
Posted on Monday, August 21, 2023
In less than 10 years, LeanIX has grown from a start-up to a truly global company, already recognized as a market leader in the Enterprise Architecture SaaS sector, and is poised to continue its expansion. To support our growth, we are looking for an Order Management Associate for our European team, to be based in our offices either in Amsterdam or Bonn.
The Order Management Associate will be primarily involved in supporting the legal team and the sales team in managing creation and signature of order documents, guiding deals from quote state to booking, while at the same time safeguarding LeanIX's interests by ensuring that the company adheres to pricing policies and guidelines. At the same time, the Order Management Associate will be mediating and ensuring the protection of the interests of other areas of the business, such as Finance, Revenue Operations and Compliance. This position will work cross-functionally across the global organization, providing guidance and advise to multiple.
Order Management Associate (f/m/d)
Connected remote and based in Boston region, USA

WHAT WILL YOU DO?
Shepard the sales cycle from quote to booking, overseeing the creation, negotiation and execution of ordering documents
Liaise between Legal, Revenue Operations, Finance and Sales Management to gather necessary approvals to ensure that all business risks are assessed and minimised, ensure alignment and consistency to LeanIX standards and procedures
Provide deal structure guidance and recommendations to Sales with creative and out of the box thinking
Coordinates training and awareness activities with all key stakeholders (internal and external) to ensure contractual agreements in place are clear, fair and legally binding. Drive the execution of contracts by working with cross-functional teams and stakeholders, including Sales, Legal, Accounting and Operations
Oversee closed/won processes and archival of the ordering documents
Cooperate in the improvement of the quote to cash processes, improving sales cycle, transparency and excellence in the Go To Market movement
WHAT IS WAITING FOR YOU?
a dynamic, fast paced and goal oriented environment to develop your career further;
the opportunity to work side by side with colleagues from more than 50 nationalities;
a hyper-growth international company already operating in four continents;
competitive compensation and benefits;
remote first set up, with flexibility to work from everywhere within the country of employment;
WHAT ARE WE LOOKING FOR?
1-2 years of comparable work experience (e.g. as a deal desk, sales operations, paralegal, legal or business operations associate)
Superior analytical and problem-solving skills
Comfortable with ambiguity associated with a fast-moving business and international environment.
Impeccable time management and organisational skills.
Strong written and verbal communication skills.
Ability to work in a fast-paced, often changing environment and an ability to multitask while understanding priorities.
Familiarity with CRMs and CLMs or similar tools.
Previous experience with Salesforce, Ironclad, Workday a plus
Experience with a SaaS/Software company nice to have
A start-up mentality; a willingness to roll up your sleeves, think creatively, prioritise effectively and get the job done;
Fluency in English. Native or fluent (on professional level);
LeanIX, The Continuous Transformation Platform® that efficiently organizes, plans and manages IT landscapes, supporting 1.000+ customers with our 3 solutions Enterprise Architecture Management, SaaS Management Platform and Value Stream Management.
LeanIX is not just a product, in fact it's a great place to work. Colleagues (500+) from dozens of countries jointly make our vision reality. We believe in transparent communication, personal development, diverse workforce, innovation by creating ideas that prove useful and that our world-class team deserves the best software stack money can buy.
At LeanIX we have a Connected Remote Work Mode which means you work remotely from your home office and from one of our offices. LeanIX teams and team members decide together on the work mode which suits them best. Next to that we have great benefits for you, CHECK OUT HERE WHAT IS IN FOR YOU! (https://www.leanix.net/en/company/career)
LeanIX is committed to being an equal opportunity employer. Diversity is vital to driving the growth and success of our company. If you need an equitable interview process alternative, please let our team know at people@leanix.net. You will be treated with the utmost respect and confidentiality.
All applicants will receive consideration for employment based on experience, qualifications, and competencies. LeanIX will not discriminate based on race, color, religion, belief, political affiliation, union membership, age, sex, pregnancy, sexual orientation, gender identity, national or ethnic origin, genetic information, creed, citizenship, disability, protected veteran or marital status, or any other status protected by applicable laws or regulations.