Senior Business Development Representative (f/m/d) - German Speaker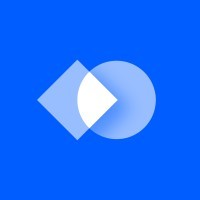 LeanIX
Sales & Business Development
Berlin, Germany
Posted on Tuesday, August 15, 2023
The Business Development Representative Team is responsible for converting both inbound leads and outbound prospects into qualified sales opportunities for our Enterprise Account Executives. In order to achieve this, the BDR team establishes personal contact with prospective customer champions via phone, email and social media. Business Development Representatives are the first point of contact between prospective customers and LeanIX, and it is their responsibility to introduce the product and understand the prospect's current business situation. BDR's are responsible for making calls, setting meetings, and being the face of the business for potential customers at the Enterprise-level.
For aspiring candidates, the Business Development role is a pathway to grow within the company; you will have the opportunity to not only learn about LeanIX, but also its product and other teams and departments. (Senior) BDR's at LeanIX have successfully transitioned not only to become Enterprise Account Executives, but also to join the Sales Engineering, Marketing, Customer Success and/or other teams.
Senior Business Development Representative - DACH market
Connected remote and based in Amsterdam (NL) or Bonn, Munich or Berlin (DE)
WHAT IS WAITING FOR YOU?
Learn and understand how to use different prospecting databases and tools in order to then proactively identify key contacts and target accounts
Responsible for meeting and exceeding both individual and team goals and metrics through both inbound and outbound prospecting efforts
Qualify opportunities in order to ensure they will convert into forecasted sales pipeline
Actively engage in training programs to gain expertise in LeanIX's product offering and competitive landscape
Develop skills necessary for successful lead generation and demo completion
WHAT ARE WE LOOKING FOR?
Experience working in a professional setting
Ability and desire to thrive in a continuously evolving and quickly growing environment
Profound interpersonal and effective communication skills
Collaborative and team-oriented by nature
Motivation and determination to accomplish the task at hand, in addition to excellent time management abilities
Good communication skills (verbally & written); fluent in English and native German
LeanIX, The Continuous Transformation Platform® that efficiently organizes, plans and manages IT landscapes, supporting 1.000+ customers with our 3 solutions Enterprise Architecture Management, SaaS Management Platform and Value Stream Management.
LeanIX is not just a product, in fact it's a great place to work. Colleagues (500+) from dozens of countries jointly make our vision reality. We believe in transparent communication, personal development, diverse workforce, innovation by creating ideas that prove useful and that our world-class team deserves the best software stack money can buy.
At LeanIX we have a Connected Remote Work Mode which means you work remotely from your home office and from one of our offices. LeanIX teams and team members decide together on the work mode which suits them best. Next to that we have great benefits for you, CHECK OUT HERE WHAT IS IN FOR YOU! (https://www.leanix.net/en/company/career)
LeanIX is committed to being an equal opportunity employer. Diversity is vital to driving the growth and success of our company. If you need an equitable interview process alternative, please let our team know at people@leanix.net. You will be treated with the utmost respect and confidentiality.
All applicants will receive consideration for employment based on experience, qualifications, and competencies. LeanIX will not discriminate based on race, color, religion, belief, political affiliation, union membership, age, sex, pregnancy, sexual orientation, gender identity, national or ethnic origin, genetic information, creed, citizenship, disability, protected veteran or marital status, or any other status protected by applicable laws or regulations.