Consultant, Professional Services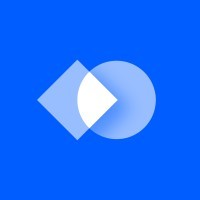 LeanIX
Sales & Business Development
Posted on Tuesday, August 15, 2023
We currently have an opportunity for a Professional Services Consultant to play a key role in projects to consult our customers in the best way possible. You will engage in projects for our strategic accounts in North America, providing professional services that reach from discovery workshops, via rollout-management, to the sustainable establishment of matured Enterprise Architecture or Cloud Native initiatives with LeanIX. Together with your project team you will not only be expected to meet and exceed project deliverables, but also contribute to LeanIX's growth by augmenting customer value through the use of our solutions. As a trusted expert you will get the most value out of LeanIX for your customers while leveraging your consulting skills and tool knowledge. The position is hybrid remote based in Boston area.
Our vision is to rapidly unlock the future value of our integrated business model for our customers through frictionless digital platforms.
This role will work in close alignment with colleagues from Customer Success and Sales in our Boston office, as well as Germany.
What you will do:
Be part of an expanding team in a fast-growing company
Lead exciting projects in an IT-Management and cloud environment with different customers from various industries
Work with a leading SaaS Solution for Enterprise Architecture Management, Business Transformation Management, and Value Stream Management
Develop and expand existing accounts
Contribute to the continuous development of the company's Professional Services offering
Translate customer feedback into product requirements
What you must bring:
You are a highly motivated team player with a strong results and customer focus and the courage to do things differently
2-4 years of experience in IT-Management, IT-Transformation or with cloud technologies ideally in an internationally operating consulting company
Understanding of large enterprises IT organizations and processes
Ability to think strategically, adapt to change, and to effectively deal with ambiguity and complexity
Exceptional communication and interpersonal skills
Excellent self-presentation and a calm, professional and mature attitude
Very good English language skills, especially technical vocabulary
What is nice if you have:
Experience with the LeanIX EA Management solution
Hands-on experience with cloud technology (AWS, Azure, GCP) or in cloud transformation programs is an advantage
Knowledge of ITSM, IT-Cost Management, and Business Transformation Management is preferred
Experience working in multi-cultural environments
#BI-Hybrid
LeanIX, The Continuous Transformation Platform® that efficiently organizes, plans and manages IT landscapes, supporting 1.000+ customers with our 3 solutions Enterprise Architecture Management, SaaS Management Platform and Value Stream Management.
LeanIX is not just a product, in fact it's a great place to work. Colleagues (500+) from dozens of countries jointly make our vision reality. We believe in transparent communication, personal development, diverse workforce, innovation by creating ideas that prove useful and that our world-class team deserves the best software stack money can buy.
At LeanIX we have a Connected Remote Work Mode which means you work remotely from your home office and from one of our offices. LeanIX teams and team members decide together on the work mode which suits them best. Next to that we have great benefits for you, CHECK OUT HERE WHAT IS IN FOR YOU! (https://www.leanix.net/en/company/career)
LeanIX is committed to being an equal opportunity employer. Diversity is vital to driving the growth and success of our company. If you need an equitable interview process alternative, please let our team know at people@leanix.net. You will be treated with the utmost respect and confidentiality.
All applicants will receive consideration for employment based on experience, qualifications, and competencies. LeanIX will not discriminate based on race, color, religion, belief, political affiliation, union membership, age, sex, pregnancy, sexual orientation, gender identity, national or ethnic origin, genetic information, creed, citizenship, disability, protected veteran or marital status, or any other status protected by applicable laws or regulations.