Senior Product Marketing Manager (f/m/d)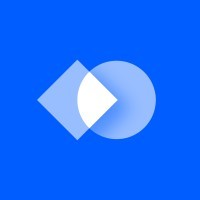 LeanIX
Marketing & Communications, Product
Posted on Monday, July 10, 2023
As a Senior Product Marketing Manager (f/m/d) you will be responsible for guiding and fueling the product driven marketing messaging and strategy for our products. You will conduct competitive analysis, and market research, will create collaterals to enable our Sales Team and will translate our product roadmap to crisp messaging. This role is tightly linked with the sales and demand generation teams to educate them about the strategic positioning of the product to customers, partners, and market influencers. You'll be passionate about building customer champions and leveraging customer stories that showcase their success.
Product Marketing Manager (f/m/d)
Connected remote and based in Boston.
WHAT IS WAITING FOR YOU?
Build product marketing plan with go-to-market strategy, compelling positioning, launch plan, pricing, promotion to target personas and industries
Translate value propositions into impactful sales enablement, case studies, sales sheets, videos, whitepapers and more
Build a solid understanding of competitor landscape to position LeanIX as a market leader with differentiating value-proposition
Conceptualize and develop product announcements into blogs, how-to-articles, and product newsletters
Spearhead content and programs that foster LeanIX' thought leadership in the industry, resulting in higher brand awareness
WHAT ARE WE LOOKING FOR?
BA/BS (computer science, engineering or a related field)
3+ years of product marketing experience in the B2B SaaS industry
Tech-savvy and enthusiastic for technology with a proven understanding of modern software engineering (DevOps, Microservices, or Cloud Computing)
Great writing and oral communication skills in English
Strong PowerPoint, storytelling and presentation skills
Experience in interviewing customers and documenting how the product has delivered benefit
Skills in collaborating with product management, engineering and customers to come up with great ideas for content
#BI-Remote
LeanIX, The Continuous Transformation Platform® that efficiently organizes, plans and manages IT landscapes, supporting 1.000+ customers with our 3 solutions Enterprise Architecture Management, SaaS Management Platform and Value Stream Management.
LeanIX is not just a product, in fact it's a great place to work. Colleagues (500+) from dozens of countries jointly make our vision reality. We believe in transparent communication, personal development, diverse workforce, innovation by creating ideas that prove useful and that our world-class team deserves the best software stack money can buy.
At LeanIX we have a Connected Remote Work Mode which means you work remotely from your home office and from one of our offices. LeanIX teams and team members decide together on the work mode which suits them best. Next to that we have great benefits for you, CHECK OUT HERE WHAT IS IN FOR YOU! (https://www.leanix.net/en/company/career)
LeanIX is committed to being an equal opportunity employer. Diversity is vital to driving the growth and success of our company. If you need an equitable interview process alternative, please let our team know at people@leanix.net. You will be treated with the utmost respect and confidentiality.
All applicants will receive consideration for employment based on experience, qualifications, and competencies. LeanIX will not discriminate based on race, color, religion, belief, political affiliation, union membership, age, sex, pregnancy, sexual orientation, gender identity, national or ethnic origin, genetic information, creed, citizenship, disability, protected veteran or marital status, or any other status protected by applicable laws or regulations.