Revenue Enablement Specialist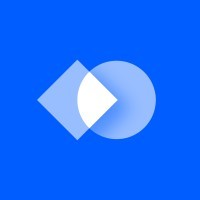 LeanIX
Posted on Thursday, July 28, 2022
As our US-based Revenue Enablement Specialist, you will be an integral part of our organization, working to enable and develop our sales and revenue team. The Revenue Enablement Specialist at LeanIX will have a results-oriented approach, focusing on increasing sales productivity. The individual is self-sufficient in the creation of their presentation and training materials. We are looking for someone with a passion for and proven experience in training, teaching, and coaching in business environments who will help take our US presence to the next level. Having your own first-hand software sales experience and having been part of high growth scaleups will lead you to success in this role.
Sales Trainer (f/m/d)
Connected remote and based in Massachusetts region
WHAT IS WAITING FOR YOU?
Translate business strategy into world-class sales training solutions
Critical analysis of learning needs
Collaborate with team leads to identify gaps and track the implementation progress of taught knowledge and skills
Onboard new salespeople and members of the revenue team in the US
Lead tenured employees to their next development level
Execute and lead both classroom and digital learning sessions in a highly engaging fashion also with long-standing employees.
Develop content for the refinement and improvement of course curricula
Implement training that results in sustaining knowledge and skill adherence
Collect, analyze, and utilize feedback from trainees and managers about training courses
Report to management on the impact of training programs
Liaise with external trainers or industry professional to organize external training
WHAT ARE WE LOOKING FOR?
Broad experience and proven success as a Revenue Enablement Specialist or similar role in a Software-as-a-Service company.
Experience in a software sales position is a plus
Ability to manage the full training cycle, including both in-person activities and web-based learning and in a blended-learning approach
Hands-on experience with modern e-learning platforms (e.g. MindTickle), enablement solutions (e.g. Seismic), communication tools (e.g. Slack).
Excellent organizational and communication skills
Passion and experience for new technologies in context of learning experiences
Experienced in creating hand-outs that learners can use post-training in their day-to-day job to reinforce knowledge and behavior.
Stays up to date with training industry best practices and willing to try new ideas.
Ability to work in our Watertown, MA office and available for travel to other US sites.
Connected remote work is supported, virtual training sessions are supported, but onsite trainings just have that special touch.
LeanIX, The Continuous Transformation Platform® that efficiently organizes, plans and manages IT landscapes, supporting 1.000+ customers with our 3 solutions Enterprise Architecture Management, SaaS Management Platform and Value Stream Management.
LeanIX is not just a product, in fact it's a great place to work. Colleagues (500+) from dozens of countries jointly make our vision reality. We believe in transparent communication, personal development, diverse workforce, innovation by creating ideas that prove useful and that our world-class team deserves the best software stack money can buy.
At LeanIX we have a Connected Remote Work Mode which means you work remotely from your home office and from one of our offices. LeanIX teams and team members decide together on the work mode which suits them best. Next to that we have great benefits for you, CHECK OUT HERE WHAT IS IN FOR YOU! (https://www.leanix.net/en/company/career)
LeanIX is committed to being an equal opportunity employer. Diversity is vital to driving the growth and success of our company. If you need an equitable interview process alternative, please let our team know at people@leanix.net. You will be treated with the utmost respect and confidentiality.
All applicants will receive consideration for employment based on experience, qualifications, and competencies. LeanIX will not discriminate based on race, color, religion, belief, political affiliation, union membership, age, sex, pregnancy, sexual orientation, gender identity, national or ethnic origin, genetic information, creed, citizenship, disability, protected veteran or marital status, or any other status protected by applicable laws or regulations.