"Year in Industry" Internship (Finance team)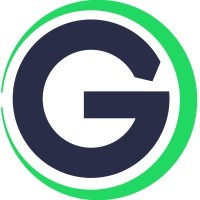 Garrison
Accounting & Finance
London, UK
Posted on Friday, May 26, 2023
Description
We are open to applications from pre-university, undergrad sandwich course and "Year in Industry" candidates - this internship is not open to Graduates.
Who we are
Founded in 2014 in London, United Kingdom, Garrison has raised more than $50m to date from London investors including Dawn Capital, IP Group, NM Capital and BGF. Garrison's strengths lie in its experienced and dedicated teams, building on years of expertise in cyber security to bring genuinely game changing technology to the industry.
Garrison is working to build the future of cyber security and is already deploying at scale in both the government and commercial space. Our existing customers are large organisations averaging over 50,000 employees each, across sectors including banking, insurance, media, telco, law and government.
Our working culture
We are an award-winning start-up with ground-breaking technology; a very serious mission to solve real world problems, but with a positive and highly inclusive atmosphere, an excellent work/life balance, and an exciting future ahead.
At Garrison we celebrate diversity and inclusion, and we're focused on continuously improving equality for the benefit of our employees, products and community. We recruit, develop and retain talent purely on the basis of qualifications, merit and business needs.
We are proud to be an equal opportunity employer and we take every possible step to ensure that every person employed or seeking employment with us receives fair treatment. No-one shall be disadvantaged on the grounds of age, disability, gender, ethnicity, religion or belief, sexual orientation, marital and parental status, neurodiversity, social background, physical ability, illness or otherwise.
Overview of the role
We are offering a fantastic opportunity to work with within Garrison's Finance team – specifically we are seeking an ambitious and hardworking individual looking for hands-on experience within a unique and highly innovative company, and the opportunity to develop within the organisation over the course of a 9-12 month placement.
You will help to support Garrison's Finance team with a variety of activities including reporting, auditing and payment processing, gaining valuable skills and experience of financial procedures within a tech start-up.
As a steadily growing and agile company there is plenty of room for personal development and you will receive the support you need to evolve your skill set. You will receive ample guidance for new tasks, but day-to-day we are autonomous, organized and proactive.
We are open to candidates part way through a degree seeking 9-12 months of industry experience, and indeed those taking a gap year in advance of a degree.

Key Responsibilities
Supporting financial reporting and auditing activities
Assisting in the processing and recording of supplier
Helping in stock counts and reconciliations
Preparation of monthly payment runs for authorisation
Processing staff expenses
Preparation of visualised data for senior reporting purposes
Ad hoc project work dependent on annual cycle
Recognising the industry that Garrison operates in, and appreciating the importance of following Garrison's information security policies.
Skills & Experience

Keen interest in the tech and/or cybersecurity industries.
Excellent Excel skills (e.g. Formulas, Macros, V-lookups, Pivot Tables, etc)
Able to multi-task and collaborate with multiple teams effectively.
Pro-active and able to work well independently as well as part of a wider team.
Excellent interpersonal and communication skills, both written and verbal.
Detail-oriented, highly organized, proactive, pragmatic, with strong time management skills.
What we can offer you in return!

25 days holiday allowance per year (with the opportunity to buy or sell up to 5 days)
Personal annual training budget
Perkbox discounts and freebies
Life assurance and critical illness cover
Bike to work scheme and an interest-free season ticket loans
Regular socials – games nights, open air cinema, quiz night & company picnic all recent examples!
Free fruit, snacks, soft drinks, coffee and tea in our offices!