Account Executive - International Secure Government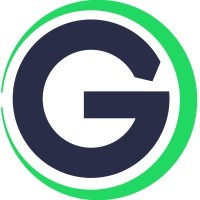 Garrison
Sales & Business Development
London, UK
Posted on Tuesday, March 21, 2023
Description
Founded in 2014 in London, United Kingdom, Garrison has raised more than $70m to date from London investors including Dawn Capital, IP Group, NM Capital and BGF. Garrison's strengths lie in its experienced and dedicated teams, building on years of expertise in cyber security to bring genuinely game changing technology to the industry.
Garrison is working to build the future of cyber security and is already deploying at scale in both the government and commercial markets. Our existing customers are large organisations averaging over fifty thousand employees each, across sectors including banking, insurance, media, telco, law, and government.
2023/24 is shaping up to be our busiest and most productive year yet, with increasing demand, strong growth, and plenty of impactful projects taking place!
What we do and what we offer
We make the internet a far safer place for work and play, and we deliver Cross Domain Services (CDS) to government organisations including the MoD. We develop cybersecurity products that bring together our own electronic hardware, firmware, and software to provide an unrivalled combination of security, usability, and performance to ensure that risky web content is never processed on the user's endpoint device.
We are offering a fantastic opportunity to ignite your career within an exciting and hugely prosperous market where Cross Domain Services have become a central part of how they will operate today and in the future. You will join our highly experienced team who have extensive and previous experience working across large Systems Integrators and Cyber Security organisations, delivering secure IT solution to government clients.
Our working culture
We are an exciting SME scale-up with ground-breaking technology; a very serious mission to solve real world problems, but with a positive and highly inclusive atmosphere, and an excellent work/life balance!
At Garrison we celebrate diversity and inclusion, and we are focused on continuously improving equality for the benefit of our employees, products, and community. We recruit, develop, and retain talent purely on the basis of qualifications, merit and business needs.
We are proud to be an equal opportunity employer and we take every possible step to ensure that every person employed or seeking employment with us receives fair treatment. No-one shall be disadvantaged on the grounds of age, disability, gender, ethnicity, religion or belief, sexual orientation, marital and parental status, neurodiversity, social background, physical ability, illness or otherwise.
These are the employee benefits that we can offer you at Garrison:
25 days holiday allowance per year (with the opportunity to purchase more)
Company pension scheme of 8% base salary (depending on minimum contribution)
Personal annual training budget
Share options
Perkbox discounts
Life assurance and critical illness cover
Employee Assistance Programme
Enhanced parental leave
Income protection
Cycle to work scheme
Interest-free season ticket loans
Overview of the role

As an Account Executive, you will use your skills and experience to discover and win new business, as well as developing, maintaining, and growing existing relationships with government customers across the globe, with a view to establishing valuable long-term relationships, optimising these relationships and increasing Garrison's footprint within these customers.
You will collaborate frequently with both technical and customer-facing teams within Garrison, playing a vital role in the business's growth by rapidly qualifying and nurturing strong leads into signed contracts, ensuring revenue is maximised and customers remain consistently happy, and thus more likely to recommend our solutions to their peers.
The successful candidate will be a self-starter, both sharp and technically literate with the ability to deliver strong growth in client acquisition. You will have proven experience in taking innovative solutions to new international markets with a focus on the public sector, and specifically secure government users e.g. Ministries of Defence/Interior/Foreign Affairs and associated national security agencies. You need to be excited about bringing a transformative way of working and a new way for them to think about managing their cyber security risk. A consultancy background would also be beneficial supporting a consultative selling model.
The role will involve regular travel (multiple times a month) to ensure we are servicing our clients as best as possible whilst also focusing on brand new logos.
Key responsibilities
Support the RoW (Rest of World) go-to-market team by developing leads and opportunities.
Contributing to the closing of new business with a focus on international government clients, and subsequently being pro-active in establishing key relationships at all levels to maximise opportunities for revenue growth, expanding Garrison's footprint within these businesses.
Developing a detailed understanding of Garrison's products, becoming able to articulate Garrison's CDS proposition to key prospects and existing customers alike.
Develop an understanding of customer use cases, internal decision-making nuances, budget cycles and other key information necessary to manage and grow accounts
Development and execution of account plans and client strategies, and manage, develop and support a portfolio of high-profile accounts
Drafting quotes and providing feedback into commercial documents within tight timeframes, whilst also appreciating the client's perspective.
Delivering required metrics (reporting of pipeline and orders), ensuring revenue is in line with or above plan.
Keeping a close eye on market activity and trends, alongside regular competitor analysis
Remain up to date with the product roadmap to allow for a strategic approach to selling and upselling.
Recognising the industry that Garrison operates in and appreciating the importance of following Garrison's information security policies.
Attend various industry events, trade shows and focused symposiums to drive client expansion/upsells, increase brand awareness and value proposition
Continuously drive efficiency and improvements.
Skills and experience

Strong experience of securing and supporting new government clients for innovative technology companies of different sizes
A technical background is highly beneficial, enabling you to understand our products at a detailed level, and prior experience of selling cross-domain solutions is preferred.
Best in class approach to client relationship management, with a strong understanding of the end-to-end sales process, including the legal obligations and deal closing.
Demonstrable experience of effective conversion techniques to close valuable deals, driving increased market share, recognising opportunities to maximise revenue with end-clients.
Skilled in portfolio management and able to keep many plates spinning at one time, collaborating with different teams to see multiple concurrent projects through to completion.
A consultative approach, ideally developed through a background encompassing both new business development.
Willingness to travel internationally multiple times a month, and to work anti-social hours.
Collaboration with team members with excellent interpersonal skills.
Self-motivation, adaptable, enjoys prospecting challenges and delivering results.
Calmness under pressure, maintaining a diplomatic manner even when being challenged
Strong communication skills, verbally and in written especially with client presentations and bid writing.