Account Executive - UK Enterprise - SaaS / Cloud (experienced)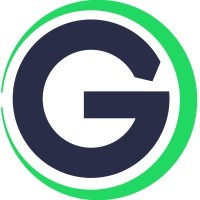 Garrison
Sales & Business Development
London, UK
Posted on Saturday, February 4, 2023
Description
Garrison is building a dedicated, direct sales team for their Remote Browser Isolation cloud service, Garrison ULTRA. Garrison is seeking highly motived and driven sales individuals to create new ULTRA related business opportunities in the private sector.
Garrison has already set itself apart in the cyber security marketplace by delivering extremely effective and compelling security products. Garrison ULTRA is an exciting natural extension to their portfolio that enables easy cloud access to their security capability, opening up a much wider commercial market.
This new position will be one of the first hires into Garrison ULTRA's sales team, giving the right individual the opportunity to help build an exciting business stream. Coupled with large earnings potential, this role offers a milestone in the right individuals' career by being involved in the early growth and business development of a globally significant security service.
The role, which is exclusively new business, will initially report directly to the Chief Sales Officer. This is a direct to market sales position, as such the strongest candidates will have significant direct sales experience.
Who we are
Founded in 2014 in London, United Kingdom, Garrison has raised more than $50m to date from London investors including Dawn Capital, IP Group, NM Capital and BGF. Garrison's strengths lie in its experienced and dedicated teams, building on years of expertise in cyber security to bring genuinely game changing technology to the industry.
Garrison is working to build the future of cyber security and is already deploying at scale in both the government and commercial space. Our existing customers are large organisations averaging over 50,000 employees each, across sectors including banking, insurance, media, telco, law and government.
Our working culture
We are an exciting SME with ground-breaking technology; a very serious mission to solve real world problems, but with a positive and highly inclusive atmosphere, and an excellent work/life balance!
At Garrison we celebrate diversity and inclusion, and we're focused on continuously improving equality for the benefit of our employees, products and community. We recruit, develop and retain talent purely on the basis of qualifications, merit and business needs.
We are proud to be an equal opportunity employer and we take every possible step to ensure that every person employed or seeking employment with us receives fair treatment. No-one shall be disadvantaged on the grounds of age, disability, gender, ethnicity, religion or belief, sexual orientation, marital and parental status, neurodiversity, social background, physical ability, illness or otherwise.
We offer a fantastic range of benefits with a central London base 30 seconds walk from Waterloo Station, plus a flexible approach to working hours, fortnightly all-hands Q&A with the leadership team, not to mention a huge gong for new sales celebrations.
Our employee benefits package is as follows:
Flexible working hours and regular working from home
25 days holiday allowance per year (with the opportunity to purchase more)
Company pension scheme of 8% base salary (depending on minimum contribution)
Personal annual training budget
Share options
Perkbox discounts
Life assurance and critical illness cover
Employee Assistance Programme
Enhanced parental leave
Income protection
Cycle to work scheme
Interest-free season ticket loans
Flexible working hours and working from home options
Daily fruit, snacks and drinks in our offices
Regular socials – such as games and quiz nights, picnics, theatre, and lots more
Building a team for success

You will collaborate frequently with all our customer-facing teams within Garrison including pre-sales consultants, and Customer Success to marketing. You will play a vital role in the business's growth by rapidly qualifying and nurturing strong leads into signed contracts and delighted customers.
The successful candidate will be a self-starter and able to demonstrate successful client acquisition. Experience of enterprise cybersecurity sales into the private sector is a must, and ideally you will have proven success in taking new and innovative solutions to market. A technical background is preferred but not essential.
The role will involve travel and anti-social hours to ensure we are servicing our clients as best as possible.
Key responsibilities
Spearheading the closure of new business with a focus on UK private sector, Enterprise clients.
Being pro-active in establishing key relationships at all levels to maximise opportunities for revenue growth and expanding Garrison's footprint within these businesses.
Developing a detailed understanding of Garrison's products, becoming able to articulate Garrison's ULTRA proposition to key commercial prospects and existing customers alike.
Development and execution of account plans and client strategies.
Drafting quotes and providing feedback into commercial documents within tight time-frames, whilst also appreciating the client's perspective.
Delivering required metrics (reporting of pipeline and orders), ensuring revenue is in line with or above plan.
Remain up to date with the product roadmap to allow for a strategic approach to selling and upselling.
Recognising the industry that Garrison operates in, and appreciating the importance of following Garrison's information security policies.
Skills and Experience
Previous experience of securing and supporting new private sector clients for innovative technology companies of different sizes.
Best in class approach to deal management, with a strong understanding of the end-to-end enterprise sales process, including the legal obligations and deal closing.
Demonstrable experience of effective conversion techniques to close valuable deals, driving increased market share, and recognising opportunities to maximise revenue with end-clients.
Experience of gathering, understanding and shaping client requirements, identifying suitable use cases and helping prospects develop internal business cases to secure funding.
A sales consultative approach, ideally developed through a background encompassing both new business development and account management.
Willingness to travel and work anti-social hours
Collaboration with team members with excellent interpersonal skills.
Self-motivation, adaptable, enjoys prospecting challenges and delivering results.
Calmness under pressure, maintaining a diplomatic manner even when being challenged.
Strong communication skills, both verbally and in writing.