Digital Content Manager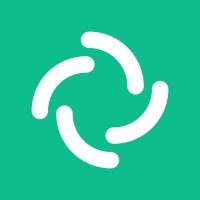 Element
Marketing & Communications
United Kingdom
Posted on Tuesday, May 23, 2023
Description
Element is a secure communication and collaboration platform. It combines the best of email, collaboration and messaging to improve productivity and security; both internally and across multiple organisations.

Element's main customers are governments and public sector organisations, as well as security-conscious and mission critical enterprises.
Element is led by the same team that created the Matrix open standard, and is equally committed to open source.


The Role
We're looking for a quick thinking, hands-on, B2B Digital Content Manager. A team player who is able to translate the value of complex technology products and features into easily consumed digital content aimed at our target audience.
The candidate must be someone who is comfortable with understanding and explaining B2B technology, demystifying complex topics and operating in a fast-paced environment.
As Digital Content Manager, you will:
Be able to demonstrate self-produced, high-quality digital content; including videos (in particular demos from screen recordings), GIFs and graphics
Be responsible for digital marketing content from concept, through to planning, copywriting and ensuring accurate technical product detail - as well as production and approvals
Own the creation and management of webinars aimed at target audiences (primarily enterprises and public sector organisations)
Devise content strategies that work for specific B2B (and technically aware) audiences
Ensure content drives traffic that converts to lead generation
Develop a content calendar of different content categories to ensure a regular flow of content output against short- and long-term objectives
Collaborate with a variety of stakeholders - C-level, product team, sales and marketing - to turn complex information into engaging content
Work closely with our Design team to ensure consistent branding
Manage content on our social media accounts to increase website traffic and ensuring we're engaging with our active communities
Monitor/manage/respond our social media channels (inc Twitter, LinkedIn, YouTube, Mastodon), including community management
Be confident working with and briefing designers, both internal and suppliers
Ensure unity throughout content by promoting a consistent brand voice and identity that aligns across all digital channels
Provide regular reporting and analysis on content performance and make recommendations for optimisation
Requirements
Candidates will ideally (but not necessarily) have:
Around three to six years of digital marketing experience, in a similar tech-centric company, and be looking for more ownership, creativity and growth in online content creation
Good B2B tech knowledge, and be able to self learn about our products and marketplace; some experience of open source and community management is very welcome but not essential
Experience working in Figma and Adobe Creative Cloud (e.g. Photoshop and After Effects) with a portfolio of varied content creation and graphic design work
Motivation to work in a fast-paced start-up environment; you will thrive because you have a "test, learn and improve" mindset to deliver projects from concept to execution
Excellent creativity, with powerful communication skills and the ability to translate complex information into engaging content
Strong knowledge of SEO best practices and how to write/tag SEO-friendly content
Good understanding of MarTech, for example marketing automation (HubSpot) and webinar platforms (Livestorm) as well as social media platforms
Desirable skills are:
Commercial awareness, including an understanding of enterprise IT
An interest in technology, particularly open source, that enables you to identify content and initiatives that will help develop the business
Benefits
Private Health Insurance / Medical Allowance (depending on the country)
Plumm Health
Annual Bonus
Share Options
Home Office Allowance
Coworking Space Allowance
40 days Annual Leave (including local bank holidays)
Flexible working hours
Company Socials (virtual or in person)
Our Values
Locations
The team operates remotely and currently we can consider applicants in UK or CET timezones from the following countries: Czech Republic, Finland, France, Germany, Greece, Ireland, Italy, Portugal, Spain, Sweden, Switzerland, UK.
Equality, Diversity & Inclusion
Element does not discriminate on the basis of race, sex, colour, religion, age, national origin, marital status, disability, veteran status, genetic information, sexual orientation, gender identity or any other reason prohibited by law in provision of employment opportunities and benefits.