Risk and Resilience Manager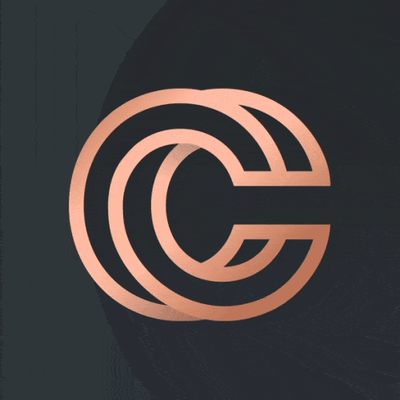 Copper
London, UK
Posted on Monday, May 22, 2023
Copper is a digital asset technology company dedicated to helping institutional investors safely acquire, trade, and store crypto assets.
Built and led by Dmitry Tokarev, a software and financial engineering specialist, the firm provides a comprehensive suite of custody, trading and settlement solutions that reduce counterparty risk and bring greater capital and operational efficiency to digital asset markets. At the heart of Copper's offering is Multi-Party Computation (MPC) technology – the gold standard in secure custody. Copper's multi-award winning custody system is unique in that it can be connected to centralised exchanges, DeFi applications and even staking pools without the assets leaving the custody.
Built on top of this state-of-the-art custody, ClearLoop™ is the first solution in the market that overcomes a growing industry challenge; counterparty risk with exchanges. This solution underpins a full prime services offering, connecting global exchanges and enabling customers to trade and settle directly from the safety of their MPC-secured wallets. By reducing settlement time for transfers to a few milliseconds (without blockchain network dependency) and offering enhanced security measures, ClearLoop™ is rapidly reshaping the way asset managers trade and manage capital.
In addition to industry-leading security certifications, Copper has one of the strongest insurance coverages in the industry from an A+ rated insurer, positioning the firm as the partner of choice for institutions seeking to safeguard their assets.
Department environment
The Risk Team at Copper embeds and maintains an effective Enterprise Risk Management Framework across the business lines, ensuring that any risks to the business are identified, assessed and measures put in place to mitigate or reduce the risk in accordance with regulatory compliance (where it applies), approved risk tolerance, risk appetite and strategic plans.
Key Responsibilities of the role
Risk Management
Support the Chief Risk Officer with the risk assessment framework including inherent risks, controls, residual risks and risk appetite statement

Analysis & reporting of any material risks

Assisting the design & implementation of quantitative & qualitative strategy & risk controls

Ensure you support with the operational effectiveness of Risk systems & procedures

Attend the risk review meetings and Risk Committee, chaired by the Chief Risk Officer, which aim to continually assess and manage all forms of risk across the enterprise

Develop, improve & manage effective Risk Management
Security
Demonstrated experience in managing high security environments

Experience in technology security and physical security system and programmes

Demonstrated experience in conduct security risk assessments for facilities, staff and life systems e.g., access control

Travel security and Executive security planning experience

Preferrable to have had experience in high risk environments

Preferrable to have NATO govt security clearance (current or expired)
Resilience
Experience in the planning and management of resilience programmes for financial services with regulatory obligations

Experience in presenting to senior management

Experience in managing external clients and/or regulators

Assurance programme experience or qualifications
Your experience, skills and knowledge
Experience working in a role managing risk, governance and security, preferably in the digital space or in a regulated environment

Strong awareness of process, controls, systems, and technology relevant to the role

Understanding of Operational, Credit, Market & Liquidity Risk

A working knowledge of the main regulatory frameworks relating to Risk

Ability to assert and influence and clearly articulate risks and issues

Strong operational risk skills including the perceptiveness to identify early warning signals

Ability to lead and drive controls across products and functions

Ability to manage through influence
The benefits offered
25 days annual leave a year​in addition to bank holiday entitlement (additional days annual leave, capped at 30days)​

BUPA Private medical care: Individual​

BUPA Private Dental care: Individual​

Pension matched up to 10%​

Home Working Energy Supports scheme

Class pass membership

Unmind membership
In return for everything you can bring to Copper, we can offer you an exciting, challenging role in a fast-growing and dynamic business, with career opportunities and welcoming working environment.
Copper is an equal opportunity employer. We embrace diversity and equal opportunities in a serious way. We are committed to building a team that represents a variety of backgrounds, perspectives, and skills. The more inclusive we are, the better our work will be. So, bring us your experience, perspectives, and skills. It is in our differences that we will continue to grow and ensure Copper is transforming how institutional investors engage with digital assets. Copper is a Disability Confident Employer, please let us know if you have a disability. If you require us to provide any assistance during the recruitment process, then we would ask you to highlight this to us and we will be happy to accommodate.