Delivery Manager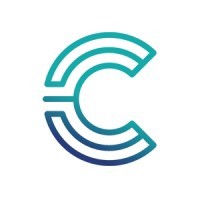 CluedIn
United Kingdom
Posted on Monday, March 27, 2023
Our Mission
We believe that the world's challenges can be solved with data and we are building new technology to help with this vision.
About Us
CluedIn is a cloud-based Data Management system, allowing businesses to manage all of their users to make more educated decisions with their day-to-day work. How? By connecting all of their data. We are passionate about giving businesses and users alike a unified data process for managing all of their data requirements so that they can derive a more complete view. Keen to learn more? Visit www.cluedIn.com and follow us on LinkedIn.
The Role
This role can be based remotely in either the United Kingdom or Copenhagen.
Reporting to our Chief Product Officer you will be part of our brand-new delivery function in our Product team – we're responsible for project delivery and building long-lasting customer and partner relationships. CluedIn is an ever-evolving product and our customers and their use cases are all different. As part of a new function in CluedIn, you'll also help us shape the optimal delivery. We're delivering projects as part of the wider implementation team, and you'll get a wide range of experience of working with different sectors and partners.
The Delivery Manager will be:
Responsible for managing a portfolio of customers and partners, ensuring the customers makes the most value of CluedIn,
Managing and delivering multiple Agile projects at the same time, and will be expected to both initiate projects as well as managing ongoing ones, according to CluedIn best practices.
Delivering to the agreed timelines and milestones,
Detecting, managing, and escalating risk and issues,
Helping the customer and partner define and scope the use cases of the product,
Expected to manage delivery controls such as time, financials and review and understand contracts,
Expected to input to our delivery approaches and collaterals to ensure we get even better at what we do.
The ideal candidate will demonstrate:
Strong delivery and/or project management experience within software and digital delivery, and demonstrate which processes and delivery methods to use in different situations,
Confidence working directly with customers and partners as well as demonstrating the ability to take responsibility for the delivery,
The ability to remove blockers that affects plans and hinders the delivery,
Strong agile project management experience and experience with delivery across all project life cycles,
Ability to mediate and communicate with stakeholders at all levels,
Understanding of or strong interest in data and data management,
Desirable skills and experience:
Excellent at motivating teams,
Experience from a start-up/scale-up,
Promote best practice and continued development across the business
What's in it for me
As part of our product team you will absolutely instrumental in how our project delivery strategy is built up in CluedIn. You will get exposure to a great variety of projects so there will never be a chance to get bored and you will be vital to the success of the overall business in EMEA. You'll also help to create a new delivery model in a way which is repeatable and disruptive to the rest of the industry.
Company Values
Communicate transparently
Be curious and think differently
Work with not for customers
Be Good People
Company Benefits (or equivalent dependant on country)
Attractive Pension scheme
Healthcare cash plan
Remote first policy
Life Insurance
Employee Assistance Programme
Private Medical Insurance
25 days holiday excluding standard public holidays
Equal Opportunities statement:
Cluedin is constantly working to maintain and improve our inclusive, friendly workplace. We ensure that both applicants and our people receive unbiased treatment without discrimination on the grounds of gender, age, disability, religion, belief, sexual orientation, marital status, race or any other protected characteristic.
We are happy to discuss flexible and agile approaches to working for all our roles – we can't promise we will be able to offer you everything you want or need but we do promise to discuss it with you openly and honestly. If you have any reasonable adjustment needs arising from a disability or medical condition to fully participate in the recruitment process, please discuss this with our hiring team.