Senior Product Marketing Manager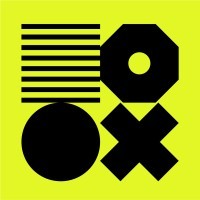 C TWO
Marketing & Communications, Product
London, UK
Posted on Friday, August 25, 2023
We're currently looking for a Senior Product Marketing Manager to head up our product marketing strategy. The position can be based on the US East Coast or the United Kingdom.
What you will be doing
Develop effective messaging and content that is educational, easy to understand and speaks clearly to segmented audiences to drive demand.
Create a product marketing program from scratch - will be very hands-on in the first 6-9 months.
GTM strategy and enablement - enable sales function through training, sales material, and positioning.
Partner with product management to conduct market and customer research to capture data and insights about new verticals, customer needs and the purchase decision-making process.
Report on campaign effectiveness and actively experiment to improve customer and prospect interaction with our campaigns.
Support the development of content, including campaign assets, blogs customer stories, and thought leadership.
Work with our prospects and target customers and internal teams to build accurate personas through win/loss and customer interviews.
Work cross-functionally to improve the visibility of product marketing efforts; developing a continuous flow of communication between the product, marketing, customer success and sales teams.
Drive and implement changes on our website to reflect our go-to-market strategies
Develop a competitive analysis of the Intelligent Automation market that provides valuable insight into the broader market to ensure C TWO is positioned for success.
Champion and deliver a sales enablement programme to ensure sales teams have everything they need for every part of the customer journey. Educate them on our competitors, market trends, product positioning and new product features
The idea of working for a growing startup excites you and you have built programs from start to finish.
Experience within B2B SaaS products.
You have a passion for marketing with strong experience in a product marketing role.
You are proactive and a problem-solver at heart.
You are collaborative and enjoy working with a small, but ambitious marketing team
Gifted storyteller with excellent writing and communication skills who can succinctly translate sophisticated and technical features into customer benefits that resonate deeply with the intended audiences.
Experience with creating competitive battle cards, sales plays, customer-facing PowerPoint decks, sales training presentations, and presenting at industry/customer events.
Demonstrated ability to thoughtfully move between strategy development and tactical execution across multiple projects in a fast-paced, continuously evolving, and collaborative environment.
Excellent time management, organisation and project prioritisation skills
Deep understanding of technical audiences within the market - you are able to communicate with both technical and business audiences
Approach all projects with a customer-first, data-driven mindset
Private Healthcare Plan
Pension Plans
Life Assurance
Work From Home
Training & Development
Stock Option Plan
For hires outside of the UK, Norway, and the US we will engage you via our Employer of Record, www.oysterhr.com/. They will employ you through their local entity and take care of paying your salary, all local taxes, benefits, your employment agreement, and full legal compliance. This gives you the comfort of being an employee with full rights and protection in your local jurisdiction whilst pursuing your role with us here at RPA Supervisor.