Staff Engineer (Risk) (w/m/d)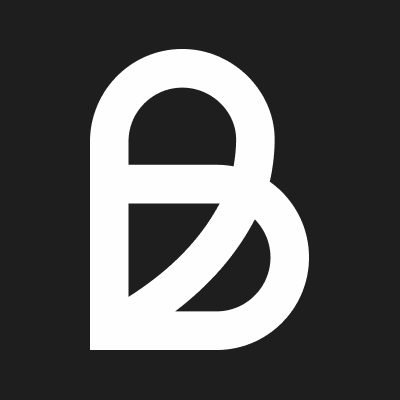 Billie
Berlin, Germany
Posted on Thursday, September 7, 2023
We are Billie, the leading provider of Buy Now, Pay Later (BNPL) payment methods for businesses, offering B2B companies innovative digital payment services and modern checkout solutions. We are to create a new standard for business payments and have made it our mission to simplify the purchasing experience for all businesses making it a tool for growth. Our solutions are based on proprietary, machine-learning-supported risk models, fully digitized processes and a highly scalable tech platform. This makes us a deep-tech company building financial products, not the other way around. We love building simple and elegant solutions and we strive for automation and scalability.
About the Role:
We are seeking an experienced Staff Software Engineer to lead our Risk domain team at Billie. The Staff Engineer will be responsible for driving technical excellence in our Risk segment, including the assessment of risk factors such as identification, credit risk and fraud risk, to ensure a safe and secure Buy Now Pay Later (BNPL) environment. The successful candidate will work closely with other members of the team to design and develop high-quality software solutions that meet our customer's needs and drive innovation.
Responsibilities:
Provide technical leadership on the Risk team, including designing, developing, testing, deploying, maintaining, and improving software solutions with a data-oriented design approach.

Collaborate with cross-functional teams to identify and implement technical solutions that solve complex problems and drive innovation.

Provide technical guidance on software architecture, security, and scalability to ensure high availability and reliability targets.

Mentor and lead the team on coding standards, design techniques, and quality practices to ensure technical excellence.

Continuously monitor and optimize the software to maintain high availability and reliability targets.
Qualifications:
At least 15 years of experience in software engineering, with a focus on building scalable and reliable software systems.

Strong experience with Kotlin or Java and Spring, and migrating from other stacks to Spring + Kotlin.

Deep understanding of data-driven programming and data mesh concepts.

Experience in architecting and developing microservices and cloud-based environments with high-availability and reliability targets.

Proven track record of technical leadership, including motivating and inspiring a team to achieve their goals.

Experience working in a product-focused environment using domain-driven design principles.

Strong problem-solving and critical thinking skills, with the ability to solve complex technical challenges.

Excellent communication skills and ability to achieve great results collaboratively across domains
At Billie, we are committed to building a diverse and inclusive workplace. We welcome all qualified candidates regardless of gender, race, ethnicity, age, sexual orientation, or any other personal characteristic. We offer competitive compensation and benefits packages, as well as a dynamic and supportive work environment.
What we offer:
Flexible work hours and trust in your ability to deliver, empowering you to take control of your work-life balance

Hybrid working approach enabling a good balance working from home and the office

One of the best Virtual Shares Incentive Programs in the market, so that everyone at Billie is invested in our success

Our "Catch a Ride with Billie" program, that enables discounted access to Berlin Public Transport (BVG)

A yearly development budget to broaden your skill set and horizons

Free German group classes

An English-speaking, multicultural team with more than 46 nationalities

Great office space at Checkpoint Charlie with free gym access, barista coffee, drinks and more
Billie offers you the opportunity to be a part of one of the fastest-growing Fintech startups in Europe following the mission to innovate to create new freedom for businesses of all sizes. Our combined decades of experience in B2B Financing and Payments in a market thirsty for innovation and change make this a fantastic possibility to get into the most dynamic space in tech.
Join an international team of talented, passionate people where drive and merit matter. We work in nimble, cross-functional teams with open communication lines across the company. You'll be surrounded by smart people from a wide variety of backgrounds from which you can learn and that want to learn from you.
Are you ready to join Billie?
Billie is proud to be an equal-opportunity employer. We celebrate diversity and are committed to creating an inclusive environment in our workplace. By embracing talents and abilities of all kinds, we aim to boost motivation and team creativity. We do not discriminate on the basis of race, religion, national origin, age, marital status, gender, political views, beliefs, sexual orientation, color, disability status, or any other demographic factors.