Staff Engineer (Post-Purchase) (w/m/d)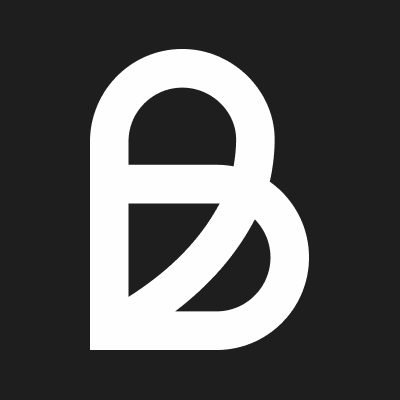 Billie
Berlin, Germany
Posted on Thursday, September 7, 2023
We are Billie, the leading provider of Buy Now, Pay Later (BNPL) payment methods for businesses, offering B2B companies innovative digital payment services and modern checkout solutions. We are to create a new standard for business payments and have made it our mission to simplify the purchasing experience for all businesses making it a tool for growth. Our solutions are based on proprietary, machine-learning-supported risk models, fully digitized processes and a highly scalable tech platform. This makes us a deep-tech company building financial products, not the other way around. We love building simple and elegant solutions and we strive for automation and scalability.
About the role
Billie is cracking the b2b finance world, and we are looking for a Staff Engineer for the Post-Purchase domain. It covers all user needs after the purchase – authentication, managing orders, notifications, and other features customers may need. Our teams have a high degree of autonomy and can make their own decisions regarding what they do to satisfy customers' needs.
In this role, you will
Design, develop, test, deploy, maintain, and improve the software. You will primarily build the new products without legacy refactoring

Mentor and train team members, share knowledge with the other teams, and perform code reviews

Evolve CI/CD tools and processes

We expect a significant part of the daily work will be on one's own coding.
What you need to be successful
Excellent communication skills, including the ability to articulate technical concepts to both technical and non-technical audiences - a practitioner of industry-standard modeling techniques

Solid experience in putting Kotlin (ideally) or Java-based solutions that utilize Spring into Production

Strong engineering practical experience (15+ years)

An ability to work collaboratively with other engineers, product managers, and stakeholders to develop innovative technical solutions

A proven record of migrating from other stacks to Spring + Kotlin is preferred

Experience in architecting and developing microservices and cloud-based environments, at a large scale, with high availability and reliability targets

Deep understanding of how to identify and reach a decision with trade-off analysis

Working experience in a product-focused environment and understanding domain-driven design

Working experience with TDD, mobbing, pair programming, and continuous delivery

A commitment to continuous learning and a willingness to stay up-to-date with emerging technologies and industry trends. Ideally passionate about data-driven programming and data mesh concepts

Hands-on technical leadership experience with a strong sense of ownership and accountability when leading project teams and setting technical direction

Experience architecting and developing solutions to ambiguous problems where there will be a significant business impact

Experience in Apache Kafka, Flink, BEAM, stream processing, and reactive streams is a plus.
We have chosen domain-driven design to split our folks up and give them focus, so we'd expect any potential Staff Engineers to have a deep understanding of this. The tech organization is aligned with our overall business goals and works with OKRs, so working collaboratively in a team environment is essential for success in this role. We operate a "you build it, you maintain it" approach to delivery, so being the person to come to on architectural advice for security and scalability is also required.
What we offer:
Flexible work hours and trust in your ability to deliver, empowering you to take control of your work-life balance

Hybrid working approach enabling a good balance working from home and the office

One of the best Virtual Shares Incentive Programs in the market, so that everyone at Billie is invested in our success

Our "Catch a Ride with Billie" program, that enables discounted access to Berlin Public Transport (BVG)

A yearly development budget to broaden your skill set and horizons

Free German group classes

An English-speaking, multicultural team with more than 46 nationalities

Great office space at Checkpoint Charlie with free gym access, barista coffee, drinks and more
Billie offers you the opportunity to be a part of one of the fastest-growing Fintech startups in Europe following the mission to innovate to create new freedom for businesses of all sizes. Our combined decades of experience in B2B Financing and Payments in a market thirsty for innovation and change make this a fantastic possibility to get into the most dynamic space in tech.
Join an international team of talented, passionate people where drive and merit matter. We work in nimble, cross-functional teams with open communication lines across the company. You'll be surrounded by smart people from a wide variety of backgrounds from which you can learn and that want to learn from you.
Are you ready to join Billie?
Billie is proud to be an equal-opportunity employer. We celebrate diversity and are committed to creating an inclusive environment in our workplace. By embracing talents and abilities of all kinds, we aim to boost motivation and team creativity. We do not discriminate on the basis of race, religion, national origin, age, marital status, gender, political views, beliefs, sexual orientation, color, disability status, or any other demographic factors.